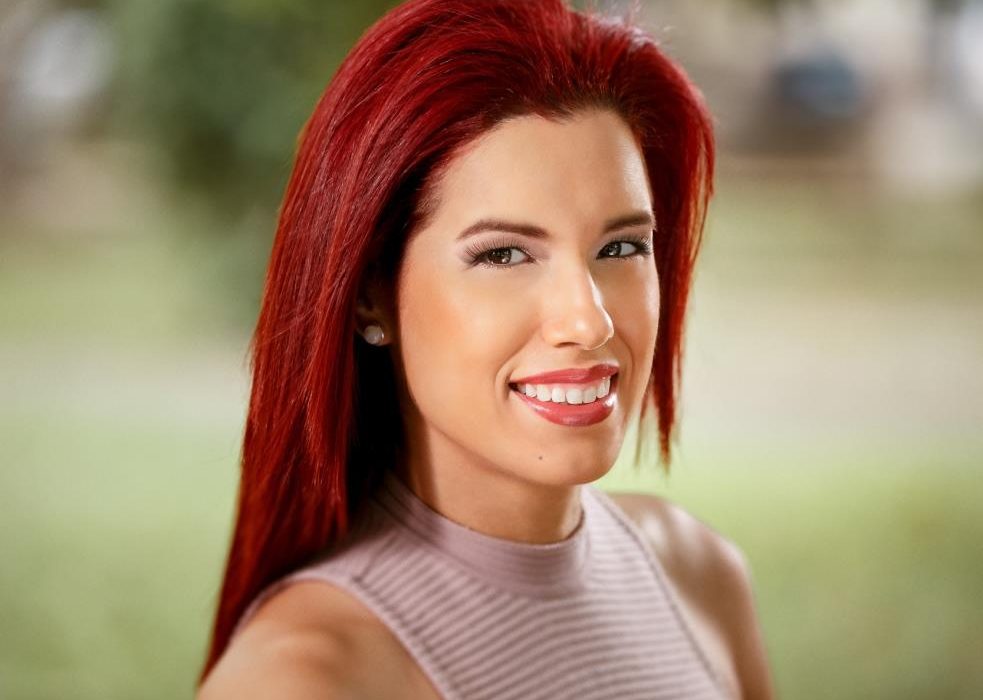 The Profile: Myrna Vázquez Hernández
Myrna Vázquez is a hustler. She studied industrial engineering and worked as a quality and process engineer after college. But inspiration was born from friends to build her passion project, FitWallet. Check out her story!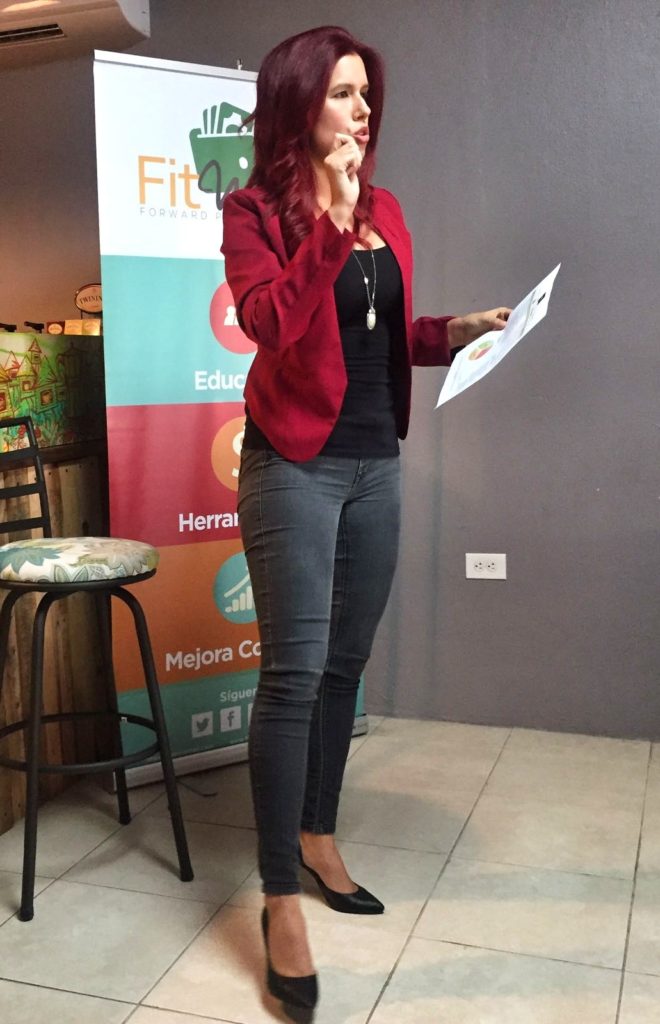 How the idea of ​​creating my company was born.
Looking to gain experience in projects aligned with what I had studied — a field that I am passionate about outside of my regular job — I launched a year ago an educational initiative in personal finance, FitWallet, to promote personal financial education in early stage education systems, using technology as an added value, providing educational tools for all members of the family.
The idea of ​​creating FitWallet was born of a reality. The much-needed discipline is not integrated into educational curriculum. I always mastered math and organizational skills, and my friends came to me to help them make budgets, numerical analyzes, and so on. Because they did not know how to do it, our conversations always concluded with "why they do not teach me".
When I decided to develop this project in my spare time, I did not hesitate to lean on personal financial education mainly for the young population, currently devoid of educational approaches and initiatives oriented to this topic.
Why I chose this industry.
Education is the basis for progress and without technology there is no future. In the United States, the Tech – Ed industry surpassed $ 8 billion in 2013, so I understand there is an opportunity to develop a personal finance oriented education platform that, supported by technology, serves as a facilitator of education, tools and improvement (Support network) for all members of the family, including the K-12 population in their learning spaces (home and school).
What makes my company an innovator. What challenges or needs does it solve. What makes it different.
I want FitWallet to become a facilitator, an educational platform that, supported by technology, provides products and services aligned with financial education, supporting socioeconomic development in Spanish – speaking homes. Impacting both educational institutions with programs and tools geared to the basic components of personal financial planning that support student development and uniting a support component for parents and seniors in home assistance living, FitWallet will be a "one stop shop" in educational support in the area of ​​personal financial education.
The challenges I currently face in this industry include: the development and validation of educational content for the K-12 population; The investment capital required to scale the platform technologically and the support resources it necessary; and the development of a pilot project to implement the suggested educational programs, validate their quality and results in indicators of relevance. Finally, the government is open to supporting the integration of personal finances into the education system in accordance with Law 152 of 2015 and PS – 313, and guaranteeing its compliance, measurement of results, seeking to optimize educational programs on an ongoing basis.
What external factors have served to start or grow my company.
The seriousness with which this educational issue is received in Latin American countries and globally makes the need to integrate this discipline in our schools and universities real. Studies by the OECD (Organization for Economic Co-operation and Development) PISA 2015 showed that only 12% of 15-year-old students are "high performers" in financial literacy. The United States is still below, compared to disciplines Math and reading skills. Studies on the importance of financial education in Latin America and the Caribbean (2013) revealed that "educated people that make better financial decisions throughout their lives, favor the stability and economic development of a region."
Local laws have been established focusing on the need for educational inclusion in personal finance for the public education system from 2018. Likewise, there are 937 institutions attached to the Council of Higher Education that would benefit directly from the platform.
We are currently investigating "best practices" in Personal Financial Education, identifying multiple educational models implemented in Europe under which my collaborators and I can develop a pilot programs to implement them initially in Puerto Rico. FitWallet aspires to become a supportive provider of educational finance tools and technology in both education and home systems aligned with national financial education standards, FDIC programs, and appraisal tools from the Consumer Financial Protection Bureau (CFPB).
The obstacles I've had to overcome as a businesswoman.
In my particular case, I understand that the balance of my job – company is the most challenging to maintain. Working full time and undertaking a project is not easy but not impossible. As a young businesswoman, I'm required to be high disciplined both personally and professionally. I dedicate time and plan in detail all of my days for flow and consistent results. It is not quantity of time but quality and every minute that I dedicate to my work and my projects, I make sure to fulfill the proposed objectives and continue the road towards new opportunities. I know I have a lot of ways to go, but with the support of my family, colleagues and friends who continue to be the motor that keeps me rolling, and will continue to grow. I'm sure of that.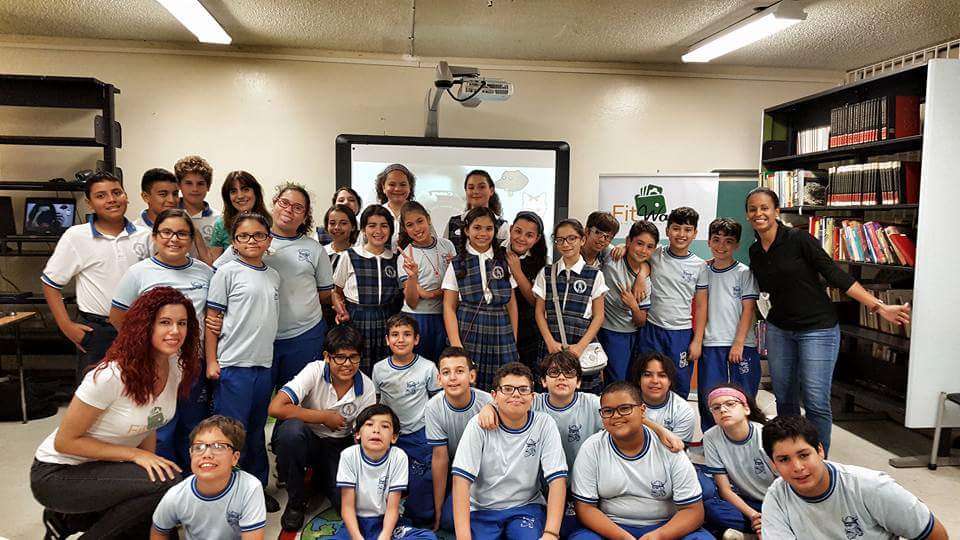 What I consider the entrepreneur profile necessary to succeed.
The profile of a successful businesswoman involves zero thoughts about limitations, focusing on yourself and not on others, developing and maintaining empathy, never surrendering, dominating perseverance and patience, and finally, keeping your feet on the ground. Staying centered and grounded will help you see things as they are, without falling in love with an idea, while taking action based on actual facts and results.
What advice would you give someone interested in starting their own business?
Do not get frustrated at the first stumbling block. There will be too many. Only those who go beyond the no's are the ones who discover the greatness of their ideas. Sitting down waiting for everything in your hand is not worth it. You have to sweat. Look for your towel and dry yourself off.
Versión en Español
Nombre
Mi nombre es Myrna Vázquez Hernández, natural de Bayamón, P.R.
Formación Profesional
Graduada Magna Cum Laude de Bachillerato en Ciencias en Ingeniería Industrial de la Universidad Politécnica de PR. Poseo una Maestría en Administración de Empresas de la Universidad de Puerto Rico, Recinto de Río Piedras, además de múltiples certificaciones en Mejoras de Procesos, Control de Calidad y "Six Sigma". Hace dos (2) años me certifiqué como Coach (CCFP) y Consejero en Finanzas Personales (CPFC), tanto en Puerto Rico como Estados Unidos bajo la organización Fincert.Org.
Inicios de mi vida profesional, cómo ha evolucionado mi carrera y qué me llevó a ser empresaria.
Durante mis años de bachillerato, participé del programa de estudio y trabajo, inicialmente como anotadora de estudiantes audio – impedidos. Luego pasé a ofrecer tutorías de ciencias y matemáticas en el Programa de Servicios Educativos (PSE). Una oportunidad a tiempo parcial surgió a partir de mi 3er año de universidad para trabajar en una aseguradora médica en PR. Allí comencé como Asistente de Analista de Calidad, realizando labores de ingeniería industrial y diferentes tareas relacionadas. Un año luego, paso a un ambiente laboral en la industria de manufactura de equipo eléctrico, inicialmente como estudiante COOP a tiempo completo y, luego de haber culminado mi grado de bachillerato, pasé a funciones como Ingeniero de Calidad, responsable de cinco (5) líneas de manufactura. Al cabo de dos (2) años, paso a la industria de Distribución de Productos de Consumo, donde por los últimos ocho (8) años me he desempeñado como Ingeniero de Procesos, tres (3) de esos últimos en funciones de Supervisión e Innovación.
Buscando desenvolverme en proyectos alineados con la educación, campo que me apasiona fuera de mi trabajo regular, desde hace un (1) año lancé la iniciativa educativa en finanzas personales FitWallet, con el fin de propulsar la educación financiera personal en los sistemas educativos desde edad temprana, utilizando la tecnología como valor añadido, proveyendo herramientas educativas para todos los miembros de la familia.
Cómo nace la idea de crear mi empresa.
La idea de crear FitWallet nace de una realidad: esta disciplina tan necesaria no está integrada en los currículos educativos. Siempre dominé las matemáticas y destrezas organizativas, y mis amistades recurrían a mí para ayudarlos a hacer presupuestos, análisis numéricos, etc. porque desconocían realmente cómo hacerlo, y siempre concluíamos con "por qué no me lo enseñan".

Por eso, cuando decidí desarrollar en mi tiempo libre un proyecto, no dude en inclinarme por educación financiera personal, principalmente apoyando a la población joven, la cual actualmente está desprovista de enfoques e iniciativas educativas orientadas a este tema.
Por qué escogí esta industria.
La educación es la base para el progreso y sin tecnología no hay futuro. En Estados Unidos, la industria de Tech – Ed sobrepasó en el 2013 los $8 billones, por lo que entiendo hay una oportunidad de desarrollar una plataforma educativa orientada a finanzas personales que, apoyada de la tecnología, sirva de facilitadora de educación, herramientas y mejora continua (red de apoyo) para todos los miembros de la familia, incluyendo la población K-12 en sus espacios de aprendizaje (hogar y escuela).
Qué hace de mi empresa una innovadora, qué retos o necesidades soluciona, qué la diferencia.
Aspiro que FitWallet se convierta en un facilitador | plataforma educativa que, apoyada de la tecnología, provea productos y servicios alineados a educación financiera, apoyando el desarrollo socio – económico en hogares de habla hispana. Impactando tanto a las instituciones educativas con programas y herramientas orientadas a los componentes básicos de planificación financiera personal que apoyen el desarrollo del estudiantado, y uniendo un componente de apoyo para los padres y adultos mayores en el hogar, FitWallet será el "one stop shop" en apoyo educativo en el área de educación financiera personal.
Los retos que actualmente observo en esta industria incluyen el desarrollo y validación de contenido educativo para la población K-12; el capital de inversión necesario para poder escalar tecnológicamente la plataforma y los recursos de apoyo que necesita; desarrollar un proyecto piloto para implementar los programas educativos sugeridos, validar su calidad y resultados en indicadores de relevancia. Finalmente, la apertura gubernamental de apoyar realmente la integración de las finanzas personales en el sistema de enseñanza acorde con la Ley 152 del 2015 y el PS – 313, y garantizar su cumplimiento, medición de resultados, buscando optimizar los programas educativos de manera continua.
Qué factores externos han servido para empezar o crecer mi empresa.
La seriedad con la que se toma este tema educativo en países de Latinoamérica y a nivel mundial da pie a que la necesidad de integrar esta disciplina en nuestras escuelas y universidades es real. Estudios de la OECD (Organización para la Cooperación & Desarrollo Económico) PISA 2015 reflejaron que solo el 12% de los estudiantes de 15 años son "high performers" en temas de literacia financiera, pero aún Estados Unidos se encuentra por debajo, comparado con disciplinas de matemáticas y lectura. Estudios sobre la importancia de la educación financiera en América Latina y el Caribe (2013) revelaron que "las personas educadas toman mejores decisiones financieras a lo largo de su vida, favorecen la estabilidad y el desarrollo económico de una región."
Leyes locales han sido establecidas enfocándose en la necesidad de inclusión educativa en finanzas personales para el sistema público de enseñanza a partir del 2018. De igual forma, existen 937 instituciones adscritas al Consejo de Educación Superior que se beneficiarían directamente de la plataforma.
Actualmente nos encontramos investigando "best practices" en Educación Financiera Personal, identificando múltiples modelos educativos implementados en Europa bajo los cuales mis colaboradores y yo podamos desarrollar programas pilotos para implementarlos inicialmente en Puerto Rico. FitWallet aspira a convertirse en un proveedor de apoyo, herramientas y tecnología educativa en finanzas personales, tanto en los sistemas educativos como en el hogar, alineados con los estándares nacionales de educación financiera, programas de la FDIC y herramientas de avalúo del Consumer Financial Protection Bureau (CFPB).
¿Cuáles son los obstáculos que he tenido que superar? ¿Cuáles he visto o enfrentado como mujer empresaria?
En mi caso particular, entiendo que el balance empleo – empresa es en lo más que me he esforzado por mantener. Trabajar a tiempo completo y emprender un proyecto no es fácil pero tampoco imposible. Como joven empresaria he tenido que mantener una alta disciplina en mis facetas tanto personales como profesionales. Le dedico tiempo a todo y planifico al detalle todos mis días para poder fluir y tener resultados consistentes. No es cantidad de tiempo sino calidad y cada minuto que le dedico a mi trabajo y mis proyectos me aseguro cumplir con los objetivos propuestos y continuar la marcha hacia nuevas oportunidades. Sé que tengo mucho por recorrer pero reconozco también que el apoyo que actualmente tengo de mi familia, colegas y amigos seguirán siendo parte de mi gasolina para seguir echando pa' lante, y seguirá en aumento. De eso estoy segura.
¿Cuál considero es el perfil necesario para triunfar como empresaria?
El perfil de una empresaria triunfadora envuelve cero pensamientos limitantes, enfocarse en ella misma y no en los demás, desarrollar y mantener empatía, nunca rendirse, dominando la persistencia, perseverancia y paciencia, y finalmente, mantenerse con los pies en la tierra. Mantenerse centrada y "grounded" le ayudará a ver las cosas tal como son, sin enamoramientos de una idea, tomando acción en base a hechos y resultados reales.
¿Qué consejos daría a alguien que le interesa empezar su propio negocio?
Que no se frustre en el primer tropiezo. Habrá demasiados. Solo aquellos que van más allá de los no's son los que descubren la grandeza de sus ideas. Sentarse a esperar que te den todo en la mano no se vale. Hay que sudar, así que busca tu toalla y ve secándote.