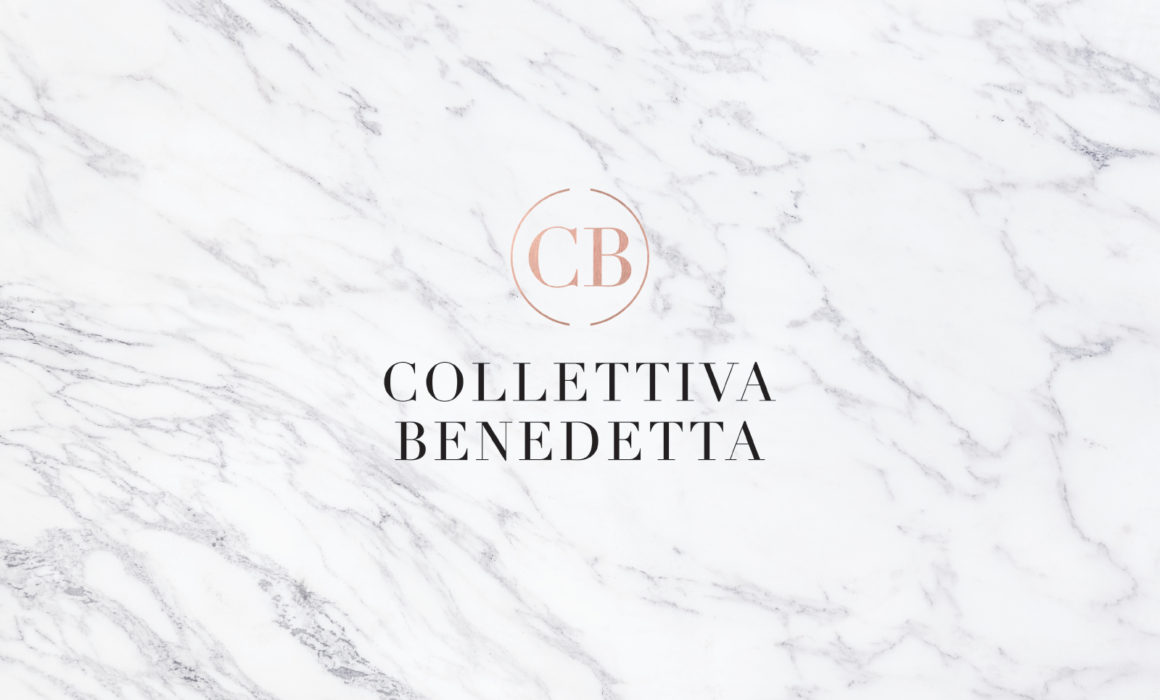 The Profile: Amalia M. Rivera Arana
Stay tuned for our InnovateHer series of entrepreneur profiles.
Amalia of Collettiva Bendetta is a finalist from this year's InnovateHER local competition. She founded an e-commerce platform for plus sized women and up and coming fashion designers to showcase their designs using 360 merchandising technology. We loved our finalists so much, that we wanted you to get to know them, support them, and root for their success. This girl right here, we see her going places. Trust us. Here is Amalia's story.
What is your professional training?
My training as a professional began with internships in the Federal Court. I was doing my bachelor's in psychology and thought I wanted to be a lawyer. I quickly realized that the law was not for me. In my "what to do with my life" quest, I decided to do missions for six months, leave my environment, go to another, and learn while teaching. It was in Cambodia where I realized that I had to do what I truly loved to do. When I arrived in Puerto Rico, I started looking for opportunities within the fashion industry, rather on the business and corporate side. During my search, I got the opportunity to work for Nordstrom, as part of the team that opened its doors and then as a sales associate for the Women's Plus department. I then had the opportunity to do the same job at the Durham, North Carolina store where I would do my Master's degree in Global Innovation Management and Global Luxury Management.
How were things starting out and how has your career evolved? What made you become an entrepreneur?
I love this first question because I think we are always at the beginning of our career. As soon as we trust and think that we are in the middle or end of a race, we lose. The start of my career began selling cakes so I could go on missions, then I sold fine jewelry, then women's plus clothing, and now I do marketing strategies for StartUps. What made me become an entrepreneur is the following: today, industries evolve so fast that if you don't evolve with it 'you are out'. As entrepreneurs, we have the obligation to be 'ahead of the trend' in any industry, to remain relevant. This thinking led me to become an entrepreneur within the e-commerce and fashion industry.
Tell me about your company and idea.
Collettiva Bendetta is an 'e-commerce' platform that facilitates online shopping for women who are looking for quality clothes and high fashion through 360 ° merchandising technology. At the same time, we offer designers the tools to grow their business by creating and selling their collections on our platform. Our goal is to give our customers the quality they seek while helping local designers grow their businesses and revolutionize the way they shop online.
How was the idea of ​​creating your company born? Why did you choose that company?
My company was born as part of a master's degree class. You had to create a business, develop it and then pitch it to a panel of investors for feedback on how they'd improve the business. I knew women's plus market, I knew the retail industry, I knew the need that this market had, not only because I was one of them, but because I worked for them. We started with the name PlusLuxe because we wanted to create a platform where we could sell designer clothing in an innovative way. However, in the process, we formed the mission of the company. I had a 'one-on-one' with God, and I prayed … and Collettiva Benedetta was born. Collettiva Benedetta in Italian means a 'blessed collective' and my platform is for women abundantly blessed with style. Since then, the stars have lined up, the planets sang and the business plan flowed.
How is your company innovative? What sets it apart?
Collettiva Benedetta is innovative because of the technology it uses in its platform and because of the relationship it establishes with designers. Thanks to its innovation, we solve designers' challenges to grow their business in digital platforms, while also solving the needs of the Collettiva: to be able to have quality clothing and haute couture when they need it.
What external factors have helped you start or grow your company?
There have been many external factors that have helped me start my company. For example, in the U.S., my faculty and the panel investors who judged my business have been an incredible resource.
In Puerto Rico, I don't know where to start. There are numerous resources, such as activities by Piloto 151 and Parallel18, as well as the Centro de Emprendimiento of Puerto Rico. Many people think that because of the situation facing our country it's impossible to start a business. I see it as the best time to do so. There are countless resources providing tools for entrepreneurs to start and grow their business. If you search for it you will find it. Every day I look for a way to continue fighting for my business, for my passion and I think that this, as well as the resources that I have found, have been the key to begin and grow what is CB.
What obstacles have you had to overcome? Which have you seen or faced as a businesswoman?
I think the biggest obstacle an entrepreneur has is always going to be how to finance his/her business. But beyond that, it is the support system that surrounds it. Many people, even family and friends, are NOT going to support you, they will NOT see your vision, they will tell you that you are crazy and that you CAN NOT, that you do not have the necessary experience, that you do not know. You're going to have to overcome that, you're going to have to be sure of yourself, you're going to have to turn those NO's into YES! I come from a very large family, with a big family business run by men. Becoming the head of your future, taking control of your own destiny can sometimes be a joke – as if you were playing with dolls – and you'll have to prove that it isn't. I think the biggest challenge a businesswoman has is the need to prove yourself, three and four times more than a man has to. I have no problem with that, and I do it in heels too. 😉
What do you consider to be the profile needed to succeed as an entrepreneur?
The entrepreneur profile has several components: self-assured, business-savvy, industry expert and knower of all components of your business. It is the most basic, as well as being organized, determined and addicted to the day-to-day hustle that will make your business a reality. Definitely be a fighter and to never get tired of fighting. And when you get tired, to have a support system that will lift him/her. For me, that's my mom, she's a businesswoman too and her advice is like agua fresca to me.
What advice would you give to someone who is interested in starting your own business?
First, believe in yourself. Nobody is going that for you. You have to be sure of yourself and what you are doing. The moment you doubt your capabilities and your business, an entrepreneur with years of experience can smell it. Second, read your market, be active in the community surrounding your market, observe, read and study. Finally, stay ahead of the market trend. There are classic rules of the game that will never change: customer service. The customer is always first. You have to do whatever it takes to make the customer happy and create loyalty with you and your company. What changes is how you offer that service and your customer's experience. It can be a text message, social media, an email. That factor will always be changing. So the question always has to be how can I improve and how can I innovate?
Versión en español.
¿Cuál es su formación profesional? 
Mi formación como profesional comenzó con mis internados en el Tribunal Federal, estaba haciendo mi bachillerato en psicología y pensaba que quería ser abogada. Sin embargo, rápido me di cuenta que la abogacía no era para mí. En proceso de mi búsqueda de "qué hacer con mi vida" decidí irme de misiones por seis meses, salir de mi entorno, irme a otro y aprender mientras enseñaba. Fue en Cambodia, donde realicé que tenía que hacer lo que verdaderamente yo amara hacer. Cuando llegué a Puerto Rico, comencé a buscar oportunidades dentro de la industria de moda, más bien en el lado del negocio y corporativo. Fue en la búsqueda donde me encontré con la oportunidad de trabajar para Nordstrom, siendo el equipo que abrió sus puertas y luego como asociada de ventas para el departamento de mujeres Plus. Seguidamente, tuve la oportunidad de tener ese mismo trabajo en la tienda de Durham, North Carolina donde haría mi maestría en Global Innovation Management y Global Luxury Management.
¿Cómo fueron los inicios y cómo ha evolucionado su carrera? ¿Qué te llevó a ser empresaria?
Me encanta esta primera pregunta porque soy del pensar que siempre estamos en el inicio de nuestra carrera, pienso que tan pronto nos confiamos y pensamos que estamos en el medio o en fin de una carrera, perdemos. Los inicios de mi carrera comenzaron desde que vendía bizcochos para poder irme de misiones, luego vendía joyería fina, luego ropa para mujeres plus, y ahora hago estrategias de mercadeo para StartUps. Lo que me llevo a ser empresaria es lo siguiente, hoy en día, las industrias evolucionan tan y tan rápido que si tu no evolucionas con ella 'you are out'. Por lo tanto, como empresarios tenemos la obligación de estar 'ahead of the trend' en cualquier industria, para permanecernos relevantes. Este pensar fue lo que me llevo hacer empresaria dentro de la industria de 'e-commerce' y moda.
Explícanos tu compañía y/o producto. 
Collettiva Bendetta es una plataforma de 'e-commerce' en donde le facilitamos las compras online a las mujeres plus que buscan ropa de calidad y alta moda mediante tecnología de 'merchandising' 360º. A la vez le damos las herramientas a diseñadores para crecer su negocio mediante la creación y venta en nuestra plataforma de sus colecciones para este mercado. Nuestra meta es traerle a nuestras clientas la calidad que tanto buscan mientras ayudamos a diseñadores locales crecer sus negocios y revolucionar la manera en cómo se compra online.
¿Cómo nace la idea de crear tu empresa? 
Mi compañía nació como parte de una clase de mi maestría. Había que crear un negocio y desarrollarlo para luego hacer un "pitch" a un panel de inversionistas para recibir sus criticas de cómo mejorarían el negocio. Conocía el mercado de las mujeres plus, conocía la industria del 'retail', conocía la necesidad que este mercado tenía, no tan solo porque era una de ellas si no porque trabaje para ellas. Comenzamos con el nombre PlusLuxe, porque queríamos hacer una plataforma en donde pudiéramos vender ropa de diseñador de una manera innovadora. Sin embargo, en el proceso que formamos la misión de la compañía, tuve un 'one-on-one' con Dios, y oré… y nació Collettiva Benedetta. Collettiva Benedetta en italiano, significa un conjunto bendecido y mi plataforma es para un conjunto de mujeres bendecidas abundantemente con estilo y desde ese entonces las estrellas se alinearon, los planetas cantaron y el plan de negocio fluyo.
¿Cómo es tu compañía innovadora? ¿Qué los diferencia?
Collettiva Benedetta es innovadora por la tecnología que utiliza en su plataforma y por la relación que establece con los diseñadores. Gracias a su innovación solucionamos los retos que diseñadores tienen de crecer su negocio en plataformas digitales mientras también solucionamos las necesidades de la Collettiva lo cual es poder tener ropa de calidad y alta costura cuando la necesitan.
¿Qué factores externos te han servido para empezar o crecer tu compañía?
Actualmente ha habido muchos factores externos que me han ayudado a comenzar mi compañía. Por ejemplo, en Estados Unidos mis profesores e inversionistas del panel que juzgaron mi negocio han sido un recurso increíble. En Puerto Rico, no se ni por donde comenzar, hay numerosos recursos como lo son las actividades de Piloto151 y Parallel18 al igual que el Centro de Emprendimiento de Puerto Rico. Muchas personas piensan que por la situación que enfrenta nuestro país es imposible comenzar un negocio, sin embargo, yo lo veo como el mejor momento para hacerlo. Hay un sin número de personas moviéndose todos los días para darle las herramientas a los emprendedores de nuestro país para comenzar y crecer su negocio. El que busca encuentra. Todos los días busco la manera de seguir luchando por mi negocio, por mi pasión y pienso que esto al igual que los recursos que he encontrado en mi caminar han sido claves para comenzar y crecer lo que es CB. 
¿Cuáles han sido los obstáculos que has tenido que superar? ¿Cuáles has visto o te has enfrentado como mujer empresaria?
Pienso que el mayor obstáculo que tiene un emprendedor siempre va a ser como financiar su negocio. Pero más allá, es el apoyo que lo rodea. Mucha gente, desde familiares hasta amistades, NO te van apoyar, NO van a ver tu visión, te van a decir que estás loco y que NO puedes, que NO tienes las experiencias necesarias, que NO sabes. ¡Vas a tener que superar eso, vas a tener que estar seguro de ti mismo, vas a tener que convertir esos NOs en SI! Vengo de una familia grandísima, en donde toda la vida hubo un negocio familiar grande dirigido por hombres. El tu convertirte la Jefa de tu futuro, con el control de tu propio destino a veces es como un chiste, como si estuvieses jugando a muñecas y de nuevo vas tener que probar que no es así. Pienso que de los retos más grande que tiene una empresaria es que se tiene que probar que si puede tres y cuatro veces más que un hombre lo tiene que hacer. No tengo problema con eso, y lo hago en tacos también. 😉
¿Cuál consideras que es el perfil necesario para triunfar como empresaria?
Entiendo que el perfil necesario para triunfar como empresaria tiene varios componentes, como, por ejemplo, segura de sí misma, segura de su negocio, experta en su industria y todos los componentes de su negocio. Creo que eso es lo más básico, luego que sea organizada, determinada y adicta al 'hustle' del día a día para hacer su negocio una realidad. Definitivamente, tiene que ser luchadora y que no se canse de luchar y que cuando se canse tenga una red de apoyo que la levante. Para mí, esa es mi mamá, ella ha sido empresaria también y sus consejos son como agua fresca para mí.
¿Qué consejos le darías a alguien que le interesa empezar su propio negocio?
Primero, creer en ti misma, nadie lo va a ser por ti. Tienes que estar segura de ti misma y segura de lo que estás haciendo. Al momento que dudes de tus capacidades y tu negocio, el olfato de un empresario con años de experiencias lo detecta. Segundo, lee de tu mercado, sé activa en la comunidad en la que tu mercado se rodea, observa, lee y estudia. Finalmente, 'stay ahead of the market trends' hay reglas del juego que son clásicas que jamás cambiarán como por ejemplo el servicio al cliente. El cliente va primero y hay que hacer lo que sea para que el cliente este feliz y cree una lealtad contigo y tu compañía. Sin embargo, lo que cambia es como se da ese servicio y experiencia al cliente, puede ser un mensaje de texto, comunicaciones por redes sociales, un correo electrónico. Ese factor siempre va a estar cambiando. Por lo tanto, la pregunta siempre tiene que ser ¿cómo puedo mejorar y como puedo innovarme?