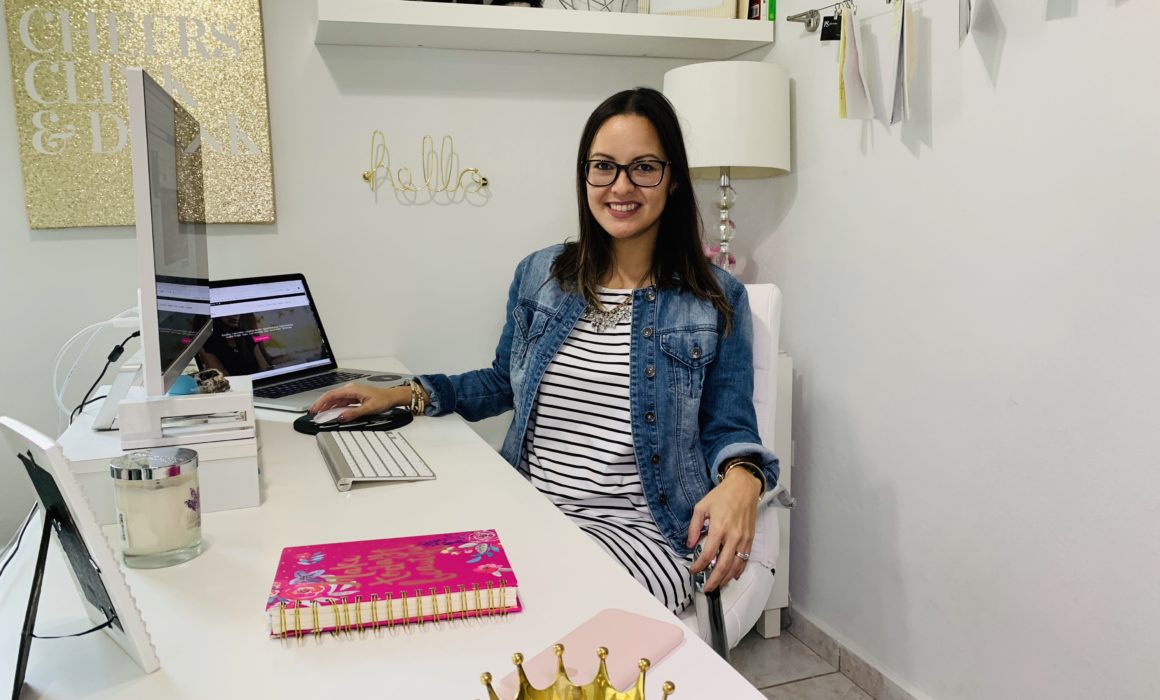 Mari Nieves
www.pinkstudios.net | www.instagram.com/pinkstudiosnet
There's no doubt that the current COVID-19 crisis has been a game changer for all of us and has hit some harder than others. From losing jobs, canceled travel plans, concerts, events, lack of groceries at the supermarket, not being able to share special moments with friends and family, and so on… This "new normal" has changed the way we see and do things.
As an example, a few months ago, working from home was taboo, an unspoken subject amongst many businesses; something that was prohibited and off the table for many. However, due to the recent coronavirus outbreak more and more businesses are encouraging remote work as an option.
After running my business as a part-time gig for about 7 years, in 2016 I decided to pursue it full time which meant working remotely. My sole focus for the first couple of months was to make sure I had systems and processes in place to help me better organize my days and allocate my resources and while I have made some adjustments along the way – I can assure you that remote work can be pretty great if done correctly. If you are new to remote working this could imply a big adjustment; news, distractions, kids, pets, home chores, Netflix, and day-to-day tasks can make remote wok a nightmare as well.
Remote work is not a trend, remote work is here to stay.
Follow along as I share my do's & don'ts to help you become a remote worker rockstar.
DO'S & DON'TS TO HELP YOU BECOME A REMOTE WORKER ROCKSTAR:
DO Establish a morning routine. The way you begin your day determines the way the rest of the day will flow. Whether it's meditation, yoga, journaling, coffee / tea time…. Make a list of those key items that will put you in the right mindset for the rest of the day and make sure to get them done.
DON'T Work in pajamas or sweats. Get up and dress up: Going from your bed to your computer just as you wake up it's a big no-no. Changing into another outfit, helps you set the mood as if you had gotten up & dressed up to go to work… or do you regularly go to work in your PJs? Personally, I like to change into a comfortable outfit, brush my hair, and put on a bit of makeup to make me feel like I'm ready to conquer the world!
DO Set a work-designated area: Do not work from bed and do not work from anywhere within your home that's not in the "designated area" zone. Your home needs to feel like home and your work should not interfere with that. Set up a home office in a separate room or, if that's not an option, use the dining table or another comfortable area. I usually don't recommend working from your bedroom because that should be your relaxing/sacred space. Make sure that wherever you decide to work needs to be comfortable while allowing you to have a good posture – we don't want chiropractor visits these days. 😉
DO Establish work hours: Working from home can lead to working extra hours. While I am a workaholic and tend to overwork; we all need to maintain a healthy work-life balance. There are plenty of apps that will help you better allocate your time — which we'll discuss later on.
DO Pomodoro: Pomodoro is a time management technique that encourages you to focus on one specific task for a period of 25 minutes with 5 minute breaks and 15-to-30 minute breaks following the completion of four work periods. Implementing Pomodoro is a great way to achieve a balance between quantity and quality of work. There are plenty of apps that will help you better allocate your time — which we'll discuss later on.
DO Set Rules: If you are not alone at home or you have multiple people working from home; this could be a recipe for disaster. Establish ground rules such as: closed door means meeting in progress / no interruptions, or put a sign on the door stating that you should not be disturbed. Prevent events like this one: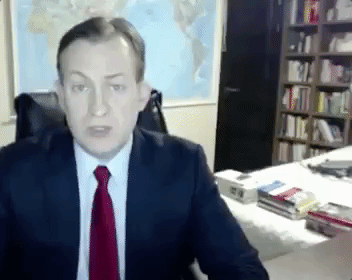 DO Communicate with your team members and/or clients: Don't let the "out-of-sight, out-of-mind" get to you. Touch base with your team to make sure they are clear on their tasks, expectations, timelines, validate if they need anything from you, and make sure they are okay. Anxiety and mental health are serious and you want to make sure your team is doing well. Have regular check-ins via email, phone, or any of the multiple communication tools available.
DON'T Allow Distraction: The TV, Netflix, petting the dogs (even if they are super cute); should be done when work has been completed or when you are on a break. Don't let these distractions cave in because you'll end up wasting your workday.
BONUS!
USEFUL APPS TO HELP YOU BECOME A REMOTE WORKER ROCKSTAR:
NOTE TAKING APPS:
Evernote – My go-to app for taking notes and organizing information within notebooks and simple notes.
STORAGE:
Set up cloud-based storage for you and your team members to easily organize documents and share information on-the-go.
FINANCE:
Wave – invoicing has never been easier. There hasn't been one person to whom I've recommend Wave to and has had nothing but amazing things to say about this app; from invoicing to estimates, payment tracking, income statements, and so much more.
PROJECT MANAGEMENT:
Remote work can be tricky if a proper project/task management is not in place. Set these up and set yourself for success.
TIME MANAGEMENT:
Make sure you are properly allocating your time with this app. Religiously turn it on and off to track time per client / per project.
COMMUNICATION:
ELECTRONIC SIGNATURE:
Now more than ever, electronic signature apps come in handy.
SOCIAL MEDIA:
Don't let your business social media presence fall through the cracks. Use a social media management tool to organize and schedule your content.
POMODORO:
As we mentioned earlier, the Pomodoro technique can be a game-changer in terms of productivity and efficiency. Here are a few apps that will help you better track those work periods.
Everyone works differently. Don't be pressured into implementing all of this today. Gradually start incorporating these tips into your daily remote work routine; tweaking/adjusting as needed and I can guarantee you'll see improvement.