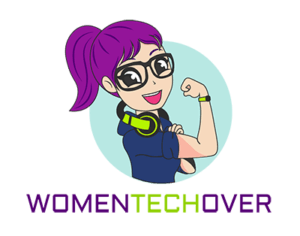 Womentechover Meetup: Abartys Health
Womentechover is a community of women who get together to talk about their awesome tech, and who continuously inspire other women and girls to pursue tech careers while advocating for more inclusive work environments. Womentechover is brought to you by Piloto 151, Puerto Rico's first coworking space, and growth platform for entrepreneurs and Codetrotters, the first coding academy in the Caribbean.
ABOUT ABARTYS
Abartys Health is a Puerto Rican healthtech startup that provides insurance companies streamlined processes with providers and patient networks. They supply companies with a backend system that manages population data. As a value-add, insurance companies offer their healthcare providers and members a system that facilitates interaction between the three, resulting in better communication.
Dolmarie Méndez, MBA, CHRS
CO-FOUNDER, Market Intelligence and Strategy
Dolmarie Mendez is the Chief Executive Officer and one of the original founders of Abartys Health. Dolmarie brings over 13 years of experience in the health insurance market, specifically in benefits. Beyond her extensive knowledge of the financing and underwriting processes of the health insurance market, she is a U.S. compliance officer – helping insurance companies improve their quality standards and requisitions, build and implement products, and navigate the compliance webs of the healthcare market.
In 2011 Dolmarie became a Healthcare Compliance Officer & US Policy Auditor. She is a licensed Self-insured specialist and Medical Claims & Prescription Processing Auditor.
Lauren Cascio
CO-FOUNDER, Innovation and Technology Development
Lauren Cascio is the Chief Operating Officer and one of the original founders of Abartys Health. With over 9 years of experience in the healthcare market and a natural talent for technology and innovation, she brings a diverse set of skills to the management and vision of AbartysHealth. Lauren has led product innovation, system design, and the development team since the company's inception in 2015.
Lauren is aggressively exploring the future of technology and data in medicine. By combining analytics, AI, and data accessibility, she is pushing the envelope on how population data is managed and utilized within the insurance industry.