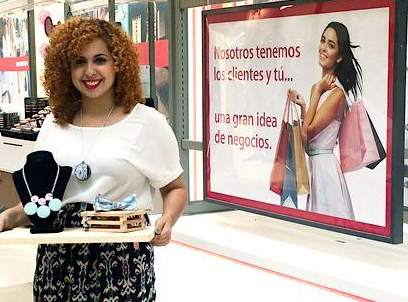 Los propietarios de pequeñas empresas normalmente recurren a familiares y amigos para obtener préstamos. Este sistema tiene sus ventajas: El dinero de amigos y familiares puede significar cash rápido sin interés y los lazos sociales significan que los prestatarios podrían estar más incentivados a pagar sus préstamos. Para empresarios sin historial de crédito para calificar para un préstamo de un banco, esta es a menudo la única opción, pero está limitado por cuán ricos son sus amigos y familiares. Conoce a Kiva Puerto Rico, plataforma digital que está reviviendo una economía local de diseñadores, agricultores y artesanos locales.
A través de Kiva Puerto Rico hemos conocido a varios emprendedores de la isla que no sólo han tenido acceso a capital pero que también brindado nuevas alternativas al momento de comprar un regalo. Estos emprendedores no se quitaron y utilizaron Kiva para expandir y/o abrir su negocio, dándole al consumidor nuevas opciones.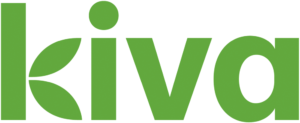 Este nicho de emprendedores son pequeños empresarios que han decidido apostar a la economía local.  Algunos trabajan desde sus hogares, participan de mercados locales, rentan espacios en Santurce Pop, Miramar Food Truck y la Calle Loíza; otros han podido escalar y ya tienen su propio espacio en el Viejo San Juan, "The Mall of San Juan" y El Mercado de Paseo Caribe.  
Apostemos al empresario puertorriqueño que día a día desafía las condiciones de nuestra economía, conozcamos quienes son y este San Valentín compremos local. Regalemos productos hecho en Puerto Rico a nuestros seres queridos y a la diáspora que se encuentra afuera; intercambiemos regalos locales en nuestros hogares, visitemos y comamos en negocios que crean empleos y mueven la economía local.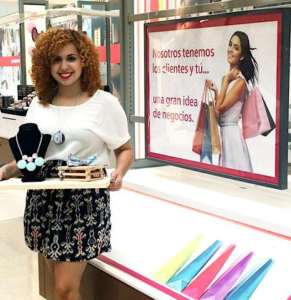 Conozcan a Aimar Abreu, una joven empresaria de 28 años, nacida y criada en Puerto Rico por su madre y abuela, ambas emprendedoras de negocio propio.  Aimar posee estudios graduados en arquitectura de la Universidad de Puerto Rico.  Al graduarse, se encontró con la crisis económica y decidió reinventarse. Desarrolló la primera Cooperativa de Diseño y junto a su socia creó una línea de prendas, Botón de Azúcar.  Ambos proyectos están enfocados en exponer e importar diseños locales de su línea y la de sus colegas diseñadores.  Aimar comenzó en Santurce Pop y después de solicitar un préstamo en Kiva abrió un espacio en The Mall of San Juan.  Su préstamo le permitió abrir su Chroma: Local Design Shop, brindándole el capital para gastos iniciales, tales como: renta, el depósito de seguridad y sus primeros depósitos de nómina para dos empleados.
Kiva Puerto Rico ha prestado sobre $220,000 a más de 42 emprendedores locales a 0% de interés a través de crowdlending.  Para más información, pueden escribir a kivapuertorico@gmail.com o visitar nuestro Facebook para conocer a nuestros emprendedores, sus negocios y descubrir el próximo evento/taller para la comunidad.