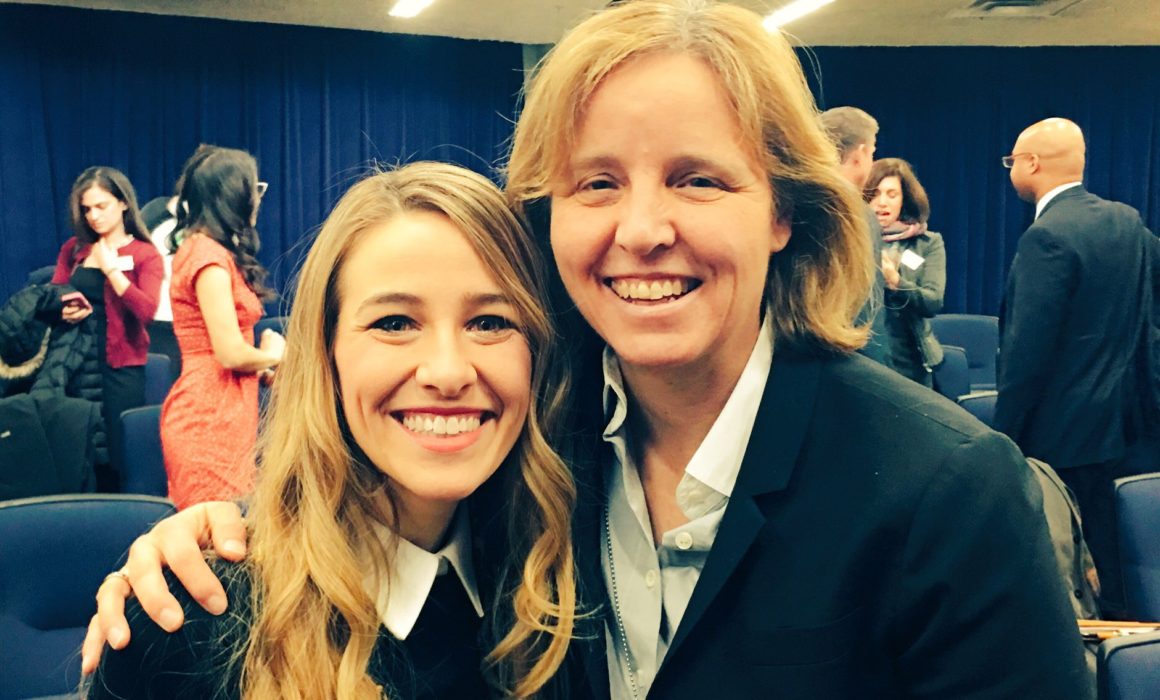 Piloto 151 y Codetrotters fueron invitados a la Casa Blanca para aprender sobre el trabajo de otras comunidades que forman parte de la iniciativa TechHire.
San Juan, 20 de diciembre, 2016 – Puerto Rico es una de 72 comunidades a nivel nacional en anunciar su compromiso de colocar a 100,000 personas en empleos tecnológicos para el 2020. Esta campaña fue lanzada para llenar la demanda ya que actualmente existen 500,000 empleos tecnológicos abiertos en todos los Estados Unidos y se proyecta que llegará a 1,000,000 para el 2020.
En el último año, Piloto 151 y Codetrotters, junto a sus aliados en la comunidad tecnológica del país, han trabajado para ayudar a patronos a encontrar talento técnico y decenas de personas a insertarse dentro del sector tecnológico. Al ahora ser parte de la iniciativa de TechHire de la Casa Blanca, Puerto Rico y su comunidad tecnológica se posicionan para escalar sus esfuerzos tanto en la parte de adiestramiento como en la colación de talento nuevo.  
"Fuimos invitados a la Casa Blanca para aprender sobre lo que estaban logrando otras comunidades de TechHire y compartir mejores prácticas. Pudimos validar muchas de las estrategias que actualmente estamos llevando a cabo para cerrar la brecha de talento tecnológico y logramos concretar nuevas alianzas que estamos confiados nos ayudarán a seguir escalando nuestros esfuerzos", señaló Sofia Stolberg, Primera Ejecutiva de Piloto 151 y Codetrotters.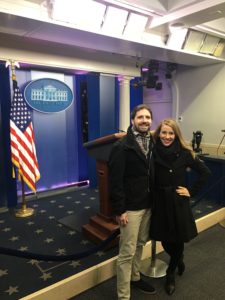 La iniciativa TechHire es un movimiento nacional que fue lanzado por el Presidente Obama en el 2015 para ayudar a que minorías y personas marginalizadas pudiesen comenzar carreras en el sector tecnológico donde no tan solo hay mayor demanda de empleos, pero también donde la remuneración es más alta que en otros sectores. TechHire apoya a comunidades a través de todos los Estados Unidos apoyando a escuelas de programación a crear alianzas con patronos, acceder a fondos y a consolidar alianzas multisectoriales para seguir fortaleciendo sus ecosistemas tecnológicos, creando y formando más talento técnico, estandarizando prácticas de reclutamiento y generando más empleos.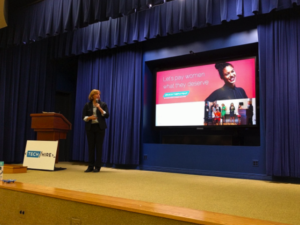 Al "White House TechHire Summit" asistieron unos 100 líderes del sector tecnológico de los Estados Unidos incluyendo patronos como Cisco y GE, escuelas de programación, empresarios y líderes gubernamentales. Megan Smith, la Jefa de Tecnología de los Estados Unidos compartió con los invitados y expresó su gran interés porque el sector tecnológico sea más inclusivo resaltando historias de éxito de iniciativas que han logrado abrir el camino para que más minorías participen de la economía tecnológica. Para Smith, "Existe esta idea en nuestra cultura de que hay personas tecnológicas y personas no tecnológicas. Tenemos que librarnos de este prejuicio". Con el auge de escuelas de programación, hoy en día cualquier persona, irrespectivo de su trasfondo, puede aprender a programar en tan solo tres meses.
En Puerto Rico, Piloto 151 y Codetrotters han graduado a cerca de 100 estudiantes, la mayoría sin trasfondo técnico previo, de sus cursos cortos de 10 semanas.  La comunidad tecnológica de Puerto Rico se ha comprometido a colocar a 100 personas en posiciones técnicas para el 2017.  
"Nuestra campaña de 100,000 empleos para el 2020 unirá a organizaciones y a individuos en todos los Estados Unidos bajo un mismo esfuerzo de llenar las plazas técnicas abiertas en nuestro país", dijo Tess Posner, Directora Ejecutiva de TechHire en Opportunity@Work. "El crecimiento y el éxito de TechHire continuará viniendo de líderes locales, patronos, escuelas de programación innovadoras y organizaciones de base comunitaria que colaboran para expandir el sector tecnológico de sus comunidades", añadió.
To learn more or join the TechHire Initiative, visit www.techhire.org.

ABOUT TECHHIRE
TechHire, an initiative powered by Opportunity@Work, is a nationwide, community-based movement that helps underrepresented job seekers start careers in the technology industry. TechHire partners with education providers from across the tech community to teach in-demand skills to people who want to take part in the modern economy—from overlooked youth, to veterans, to the long-term unemployed; and helps them find jobs by connecting them to a network of employers looking for tech talent. To learn more, visit www.techhire.org.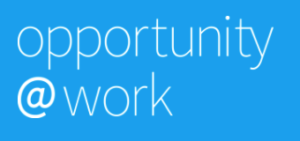 ABOUT OPPORTUNITY@WORK
Opportunity@Work is a nonprofit social enterprise with a mission to expand access to career opportunities so that all Americans can work, learn, and earn to their full potential in a dynamic economy. By 2025, Opportunity@Work will empower over 1 million Americans, creating $20 billion+ per year of additional earnings for Americans across the country. Opportunity@Work expands access to career opportunities for all by building partnerships with employers, community organizations, civic leadership and job seekers to transform hiring practices, expand learning pathways, and pioneer talent financing. To learn more, visit www.opportunityatwork.org.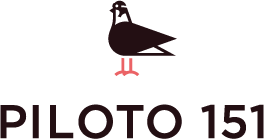 ABOUT PILOTO 151
Piloto 151 is Puerto Rico's first coworking space and growth platform for entrepreneurs, committed to providing an inspiring setting where entrepreneurs, free-lancers and professionals can work, collaborate and grow. From virtual offices to open spaces, workstations and private offices, Piloto 151 has a flexible membership to fill every need. At Piloto 151, entrepreneurs can also benefit from a myriad of corporate services including fast-tracked permitting, certification under Puerto Rico's tax incentives, staffing and tech services, among others. To learn more, visit www.piloto151.com.

ABOUT CODETROTTERS
Codetrotters Academy is the first coding school in Puerto Rico and the Caribbean, committed to training the next generation of innovators on the Island. At Codetrotters, students get the unique opportunity to learn in an inspiring setting with top-notch professors, build real-world websites and applications and access online tools and resources designed to support programmers at every step of their professional development. Codetrotters also hosts weekly events and workshops open to the public and free of charge and provides scholarships to underserved groups in its efforts to continue strengthening the Island's tech ecosystem. To learn more, visit www.codetrotters.com.