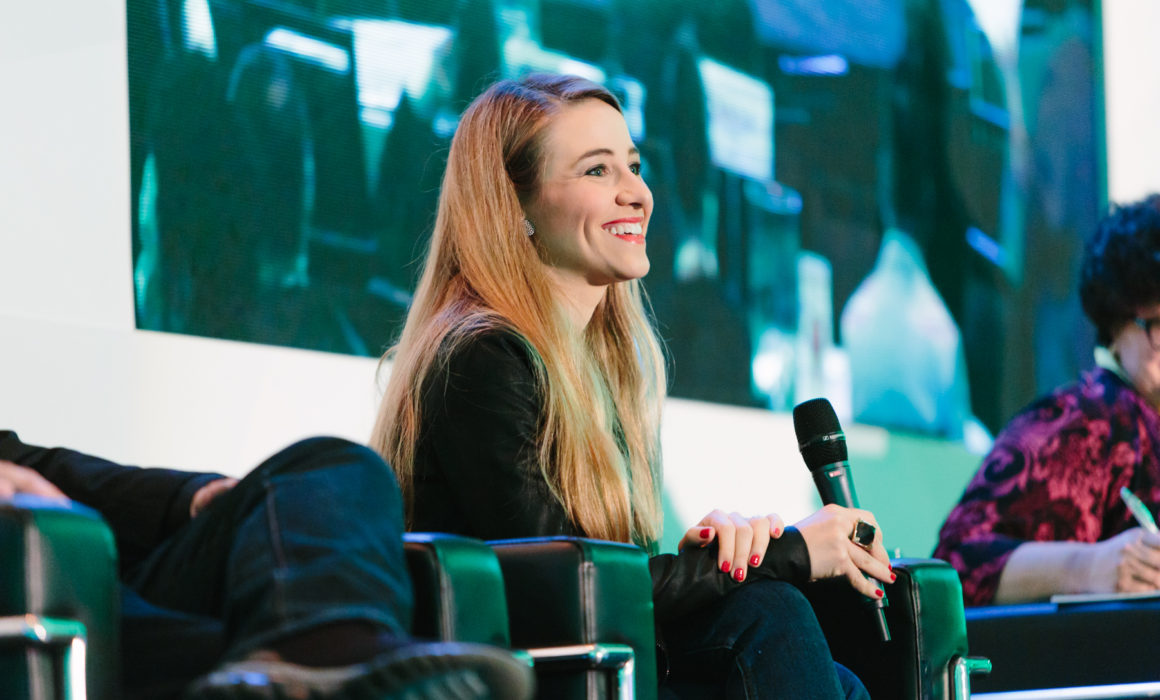 This morning, our Co-founder and CEO Sofia Stolberg spoke in the CIO & IT Leadership Conference in the Panel titled Technology Innovation Ecosystem: What's Next?
Sofia Stolberg explaining what we do at Piloto 151 and Codetrotters.
When asked what was the most important challenge facing Puerto Rico's tech ecosystem, our Co-founder and CEO Sofia Stolberg did not hesitate to say that it was tech talent. The most developed tech hubs internationally have a plethora of programmers, coders, product designers and techies ready to help startups in their ecosystems scale.  In Puerto Rico, despite the fact that we graduate close to 1,000 computer science majors a year, we don't have enough of a pipeline to supply the demand in tech jobs.
"Codetrotters was born to help bridge the tech talent gap on the Island through an intense and accelerated 10 week program that prepares students for the demands of the labor market," said Stolberg. "To date, in one year we have graduated over 100 students from our courses and placed dozens in high paying tech jobs in the industry," she added.
However, the tech talent problem on the Island goes well beyond the pipeline issue. Stolberg noted that equally important was the lack of coordination among employers seeking tech talent as well as some of their hiring practices. In Puerto Rico there isn't a centralized place where employers can post tech openings and where fresh, new talent can apply to new opportunities. As a result, accelerated training providers and coding bootcamps like Codetrotters can't take advantage of this information and cater to employers' needs with their course offerings. Moreover, Stolberg noted, many companies have hiring practices that are not aligned with the realities of a talent-strapped marketplace.
"When employers require candidates that are applying to tech positions to have a four-year degree, they are disregarding many high-quality candidates that go through Codetrotters and other coding bootcamps and that have the proper skillset to fill those job openings. We have to be open to hiring from non-traditional backgrounds as well," Stolberg added.
Last year, thanks to Codetrotters' efforts, Puerto Rico was designated as part of the TechHire Initiative. The Puerto Rico TechHire Initiative was born to solve many of these problems by providing local communities across the United States with the tools to bridge the tech talent gaps in their region, with local talent. TechHire Puerto Rico will allow employers to share data about open positions with universities, accelerated training providers and job seekers so that hire-ready candidates can fill open positions in tech.
Stolberg's call to action was for everybody in the local industry to work together and share data through the TechHire Puerto Rico Initiative. To join this growing movement, apply here.