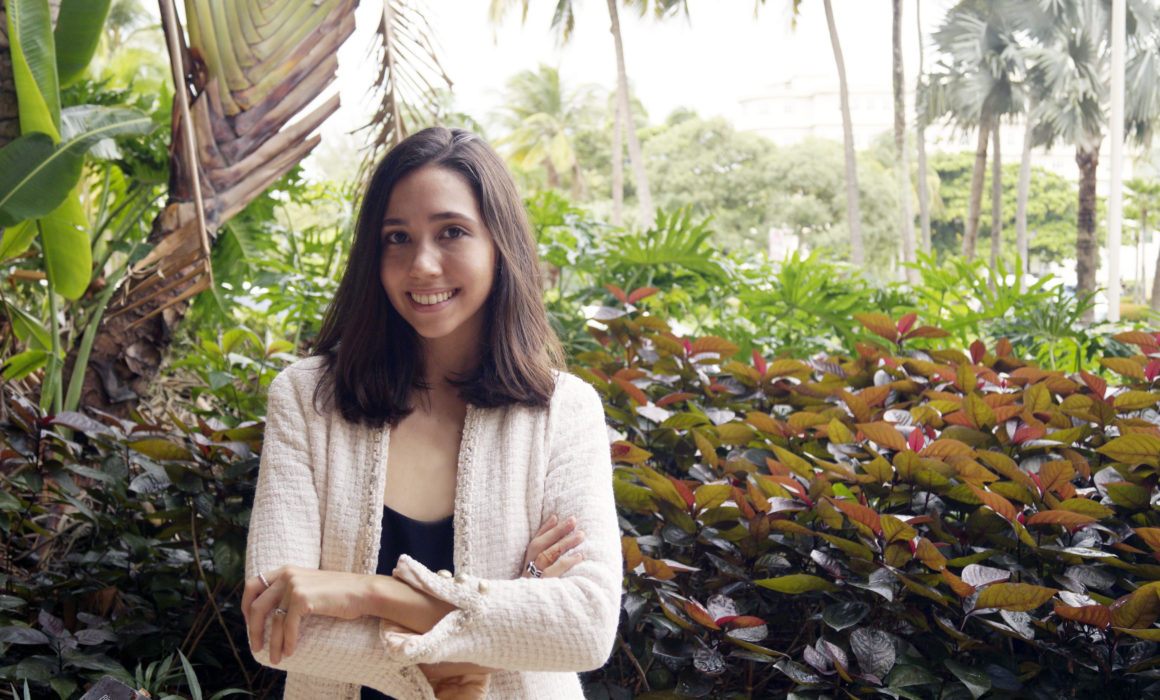 Profile: Sofia Arana
by Daniela M. Canals
Sofia Arana has recently become a serious triple threat, designing clothes since the age of seventeen, creating a line of handmade soap bars, and now she will soon be opening her own store in Paseo Caribe, San Juan, PR.
The entrepreneurial spirit runs through her blood, from selling bracelets and hair pins in middle school, to having her own clothing line in high school, and just recently, a brand of soap bars called Suds.
One of her best qualities is that she's always looking to evolve her brand and takes the opportunities as they come.
A big milestone for Sofia was showcasing her talent in NYFW in 2014, which catapulted her from being a local designer in Puerto Rico, to establishing herself as an international designer in New York City. A swarm of orders came in after her debut, but as she tackled on orders of a "ready to wear" collection, she quickly realized how wasteful the fashion industry can get, in terms of manufacturing clothes.
This was a turning point in her career, where she decided to make basic, timeless pieces that any woman would absolutely need for an outfit. With this, her concept of the refined woman arises, a space offering only the best of what a woman needs. She started her line of soap bars, called Suds, as a side project, because she needed a soap that could deeply clean the skin while maintaining moisture for sensitive skin types, a product that she couldn't openly find in the market, hence she made her own.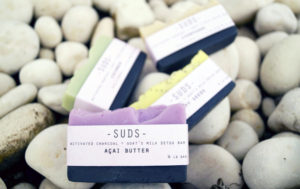 Suds is the perfect combination between moisturizer and purifier, plus the name fits the product to a T with its ability to quickly create a surplus of foam as you lather it on your skin. The bar is made with activated charcoal, which deeply purifies, removes toxins, and bad odor, without irritating or drying the skin. It also has coconut oil, perfume oil, and goat's milk which is ideal for dry or sensitive skin. It has: vitamin A, which controls acne, alpha-hydroxy acids, helping to remove dead skin cells, and important minerals for the skin's health, all while keeping the skin nourished and moisturized. The top half of a cucumber or champagne bar has vitamin E, C, and collagen as an extra ingredient that keeps the skin rejuvenated.
Sofia's most recent project will include these babies, along with pieces of her collection, and other home essentials. This venture, called "The Refined Way" soon opens up in Paseo Caribe 35 Ave. Muñoz Rivera Suite 108 San Juan, PR 00907. The store will also offer a coffee bar with local treats and snacks. Follow her on social media to keep up with pop up shop dates and the grand opening of "The Refined Way."   
Writer's note: I purchased the Poppy Seeds soap bar and the difference between others soaps is evident. I have sensitive skin, and Lush tends to be one of my favorite brands of soap, but Suds leaves my skin incredibly moisturized, clean, and fragrant. Point for saving on perfume. The aroma is rich and distinguishable, hours after you get out of the shower. I'm obsessed.
Follow Sofia on social media!
Facebook: @sofia.arana.clothing, @sudsdetox | Instagram: @sudsdetox, @sofiaarana_
Where can I get my hands on these? → Inselly and Etsy
Check out Piloto 151's corporate services for startups and entrepreneurs like Sofia!