So much more than a space to work.
From a prime address to start up your business in Puerto Rico to inspiring spaces to check in for the day or private offices to call home, we've created memberships and spaces for every need. But coworking in Piloto 151 is more than sharing workspace and resources, it is about joining a community and flexibility — a new way of working. When you become a member, you gain coworkers to bounce ideas off and a network of professional peers from freelancers, entrepreneurs, startups and teams from every industry.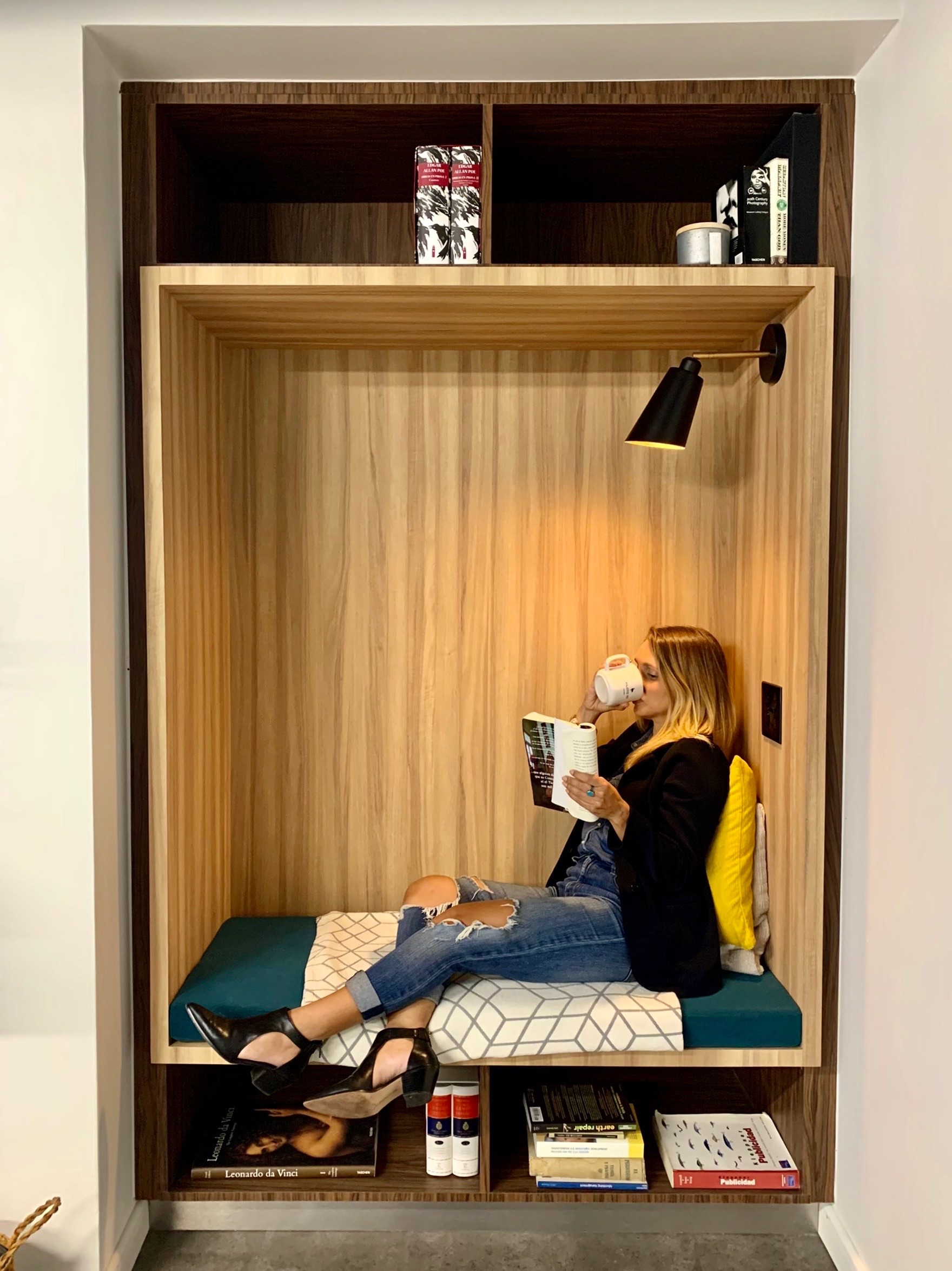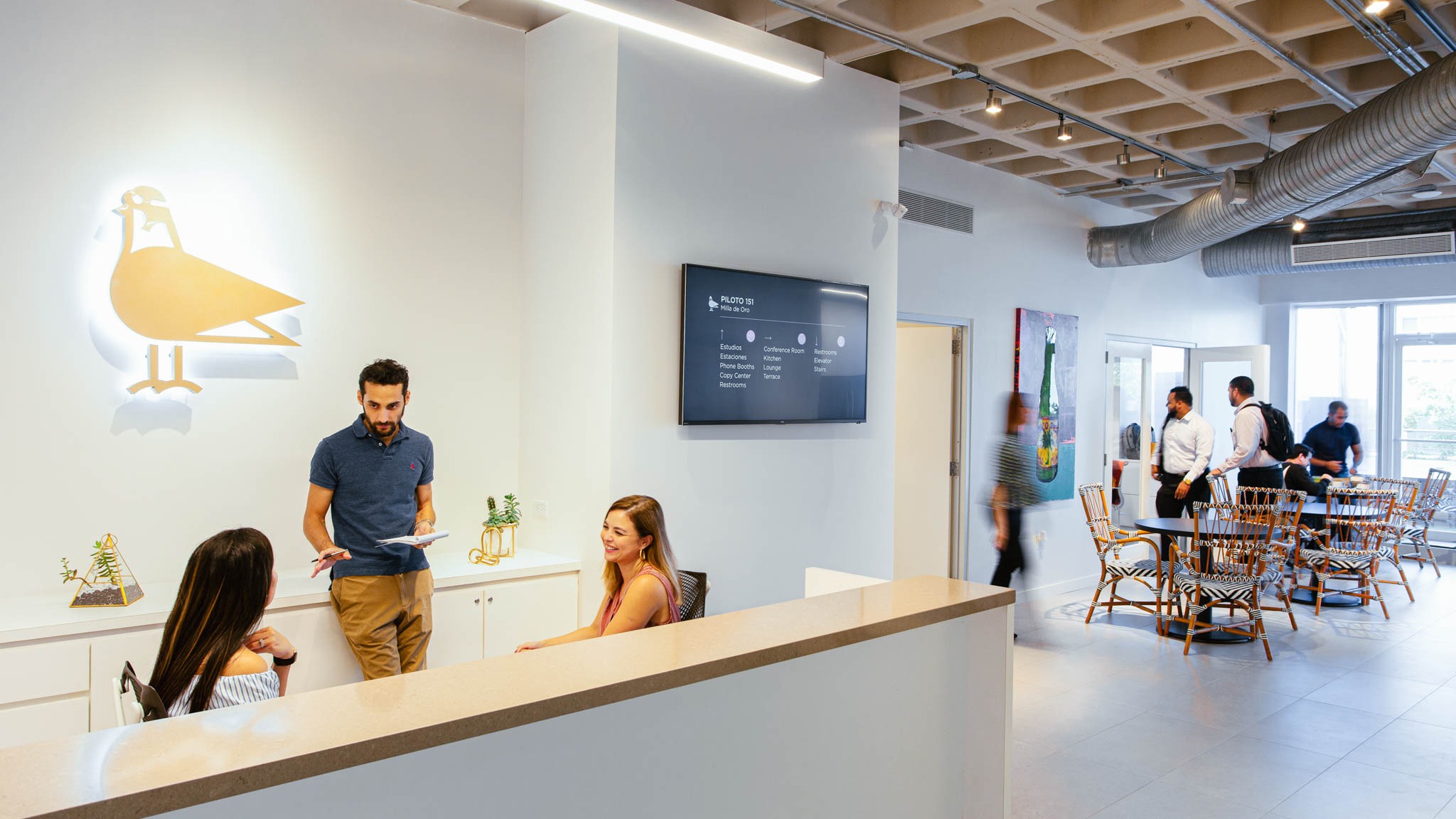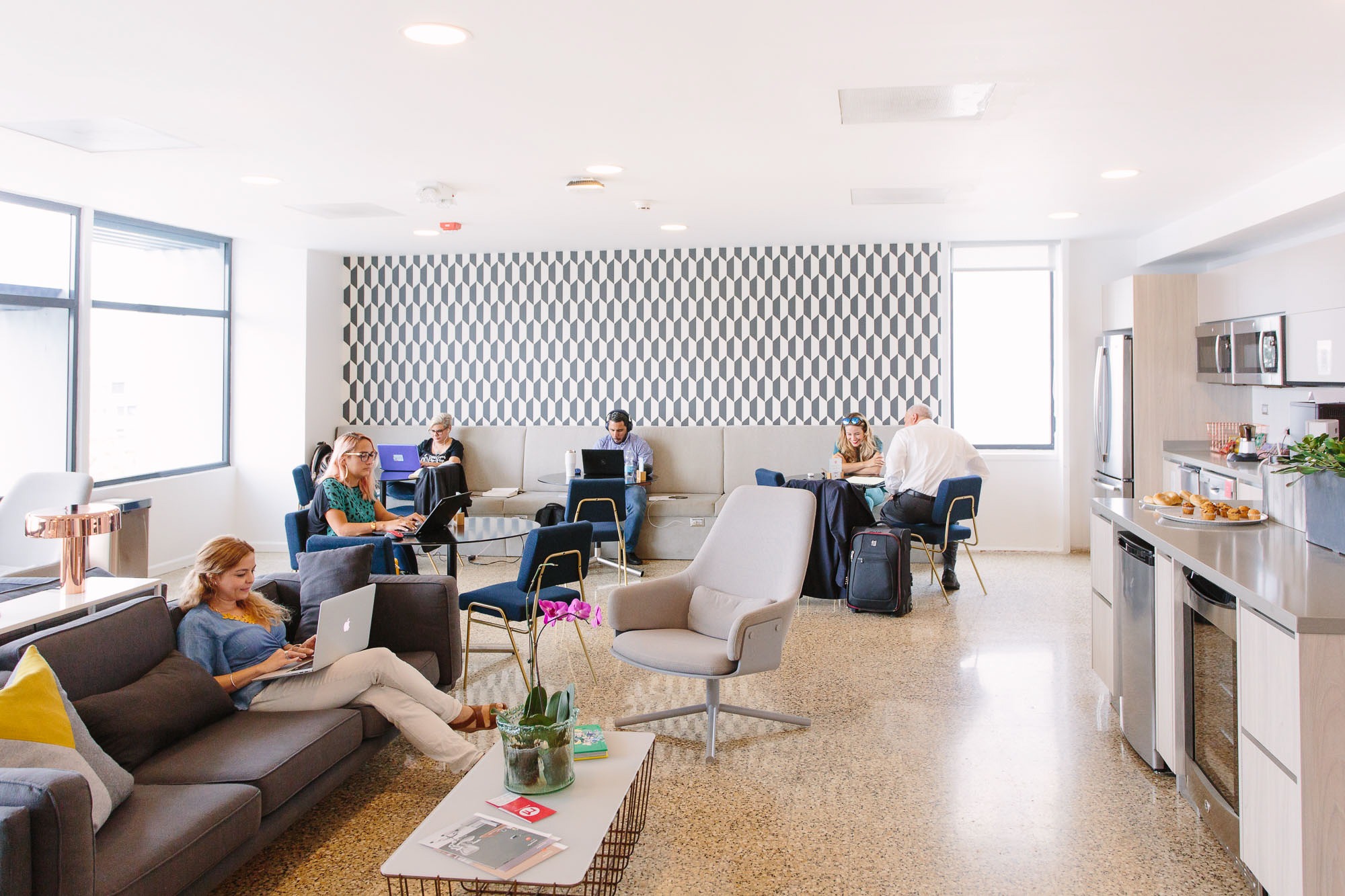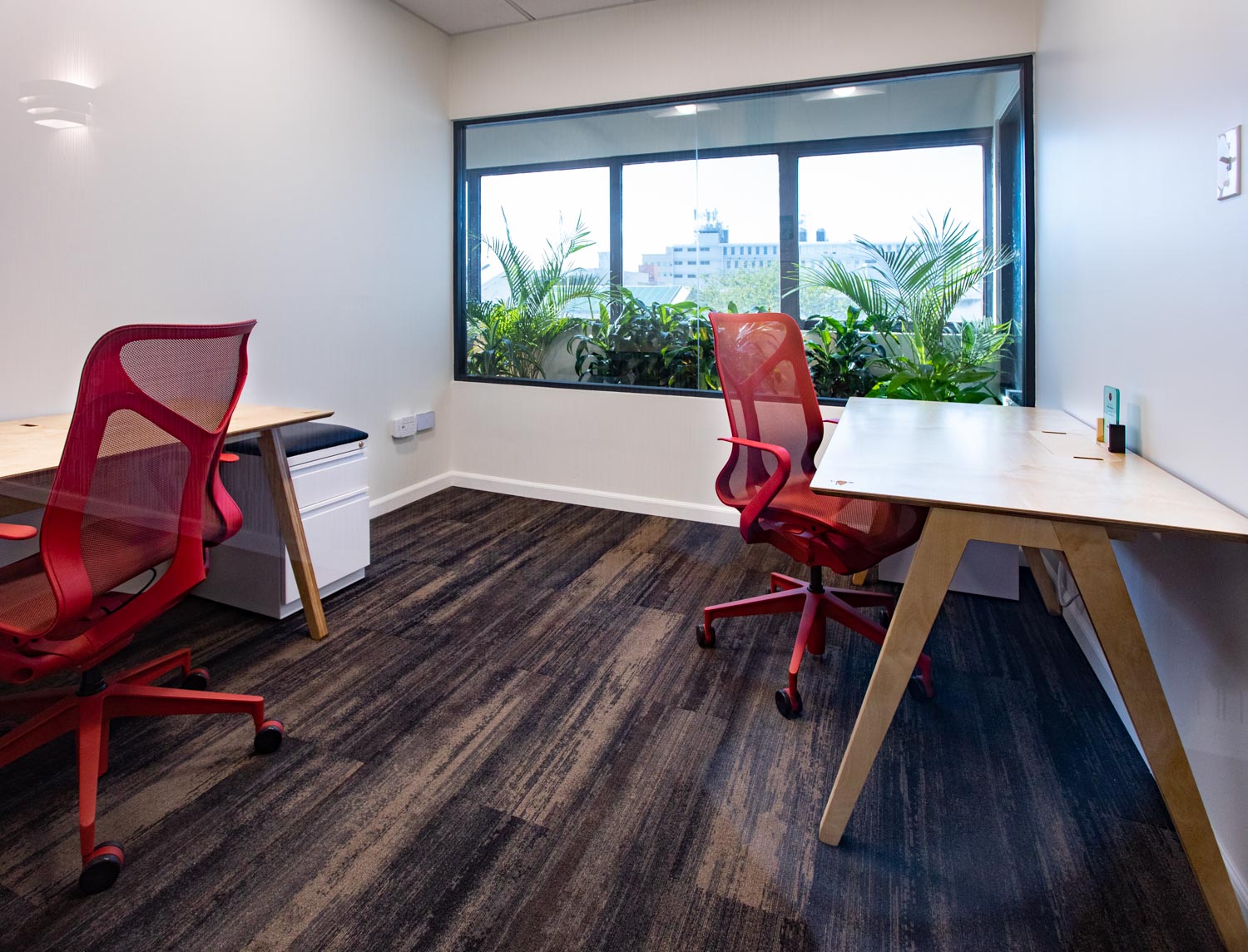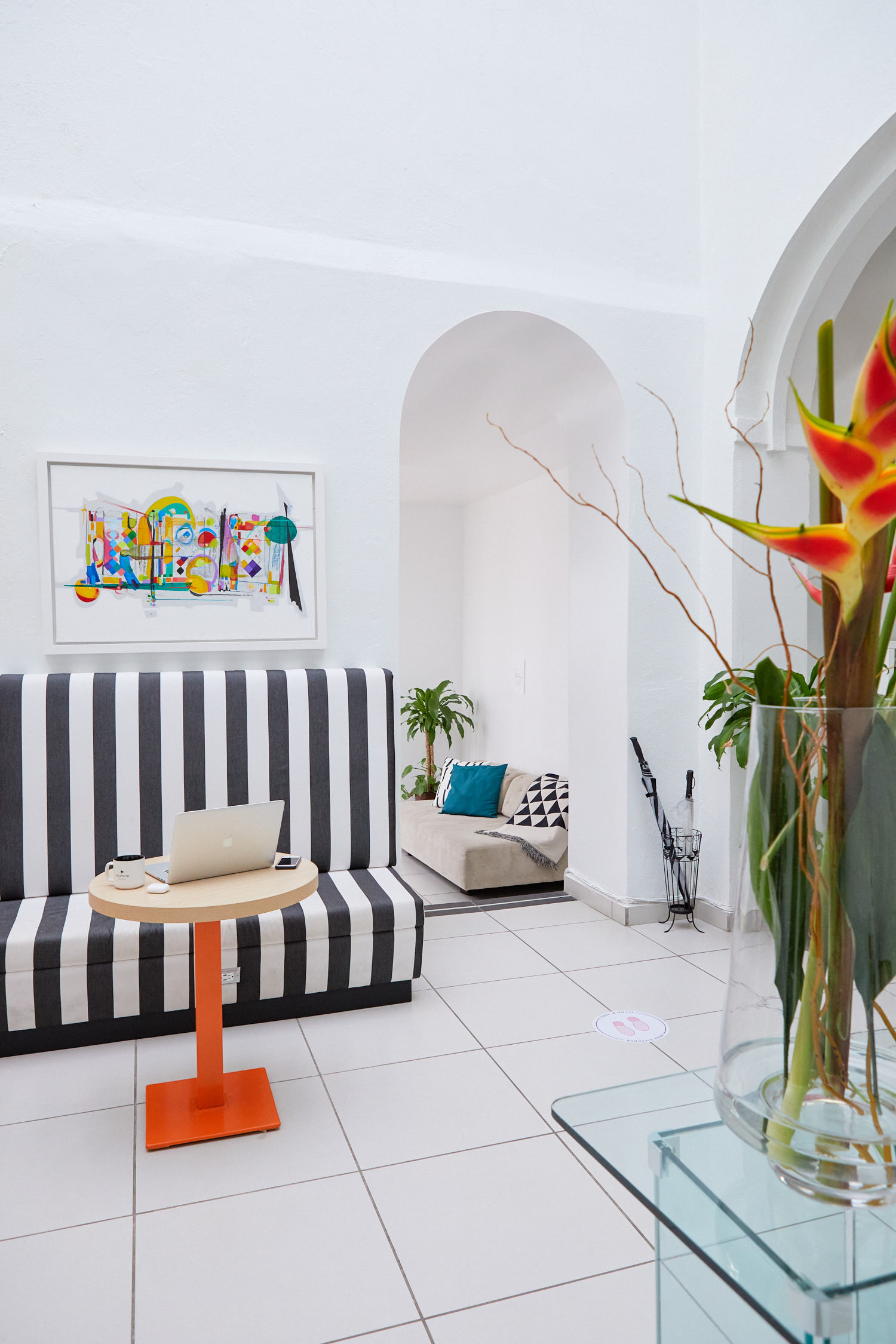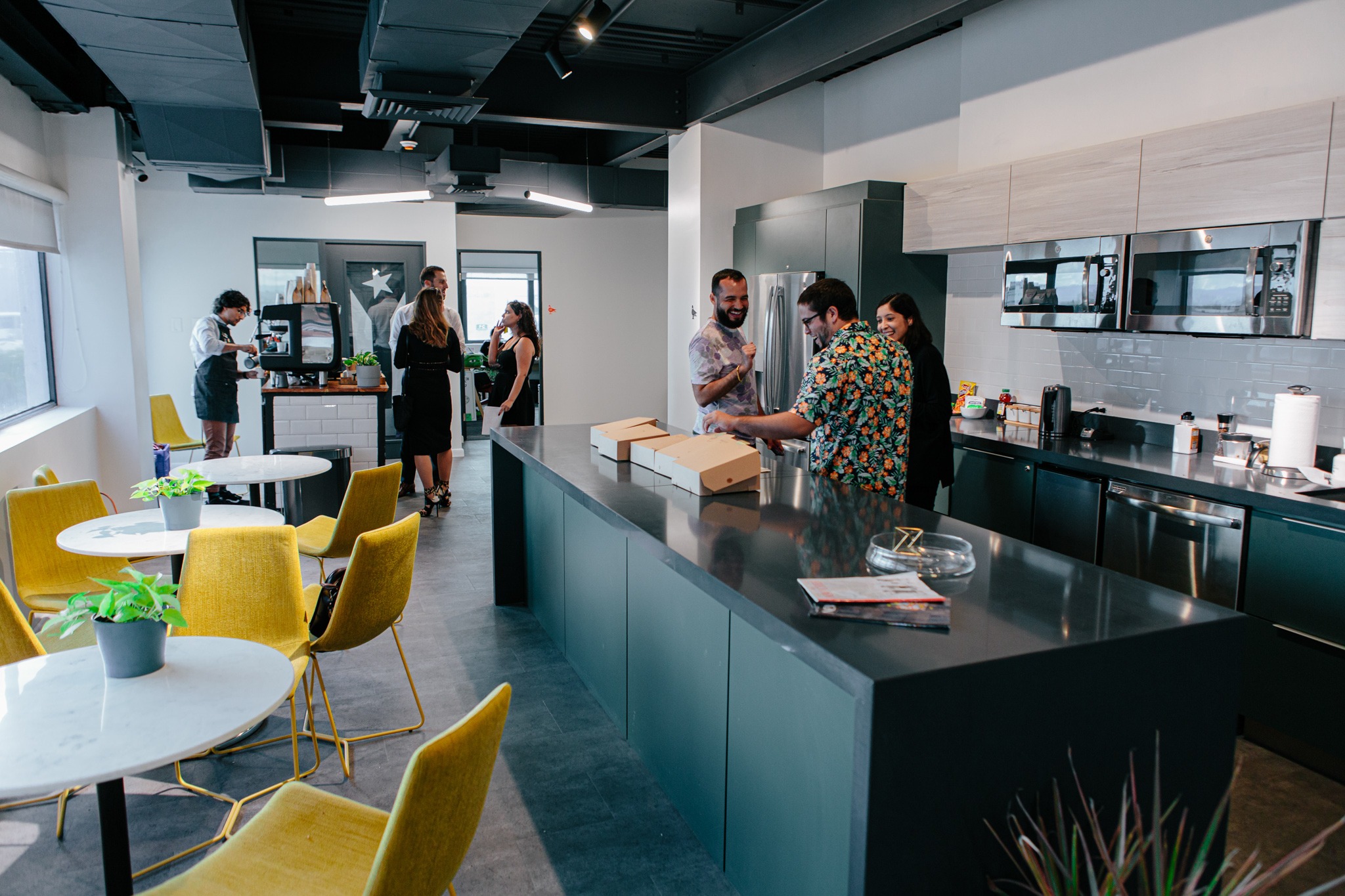 How does coworking work?
Coworking was founded on the concept of sharing resources, but more than that, about belonging to a community.
Different from the traditional corporate office, Piloto 151 offers monthly memberships to rent offices, desks, and even virtual offices (for those that just need a business address and permitting). The memberships are flexible, therefore no need for long-term contracts, and all inclusive with high-speed internet, office furniture, stocked kitchen, backup generator and receptionist to greet guests.
What's the outcome? Professionals from different industries work under one roof, sharing not only resources and cutting costs, but exchanging ideas and knowledge and creating a community of entrepreneurs doing incredible stuff. 
Our Locations
Scroll down and get to know our locations in San Juan, Puerto Rico. Each rocking its own vibe, Piloto 151's coworking spaces are designed for you to find inspiration, make connections and grow. Pricing and availability on membership depend on location. Explore more of each neighborhood.
Old San Juan
📍 151 Calle San Francisco, Old San Juan
📞 787-501-2048
Steeped in history and European charm, Old San Juan is home to Puerto Rico's first coworking space, established in 2013. Admire the city's beautiful colonial architecture, explore the colorful neighborhood and its restaurants, stroll through its cobblestone streets, and get inspired to do your best work in a community of doers.
Plug and play in our two-level historical building with its art-filled lounges, interior terraces, high archways and tall, beamed ceilings. Host a team meeting in our bright and airy conference room or an event at our Piloto Gallery. Schedule a tour today.
Santurce Suites
📍 1413 Ponce de León Ave., 4th Floor, Santurce
📞 787-705-8140
Visit Piloto 151 Santurce Suites and be greeted by views overlooking San Juan. Our Suites are conveniently located on Ave. Ponce de León with the lively La Placita del Mercado as its backyard and steps away from Condado.
We've designed 7,000 square feet for teams of any size: spacious furnished, private Suites that seat 2-12 people, and huddle spaces. Start conquering the world from Santurce!
For lunch, visit Lote 23 with a variety of culinary options or fancy it up at night with local cuisine at Vianda, located on the first floor of our building. For nightlife, there is no better place than La Placita. After work, it provides a perfect backdrop for celebrating team wins. 
Schedule a visit to find out more.
Milla de Oro
📍 250 Ponce de León Ave., 3rd Floor, Hato Rey
📞 787-957-3102
Known as Puerto Rico's financial district, Hato Rey's Milla de Oro is home to the largest concentration of banks and financial corporations islandwide. Walk to the Coliseo de Puerto Rico, Popular Center, Fine Arts cinema, banks, restaurants, postal services, gyms, and train stations.
With our 9,000 square feet, teams from law, marketing, finance, and investment come together in this beautiful coworking space. The private Estudios are furnished with Herman Miller ergonomic furniture from MOS Collection and standup desks, and phone booths to make calls.
Meet clients and network over coffee, drinks, or get some fresh air at our chic private terrace with coveted views of the neighborhood. Grab a quick lunch at Hacienda Meat Center, Ponte Fresco, Stuffed Avocado, Cueva del Mar, or Acapulco. 
Santurce Parada 18
📍 1250 Ponce de León Ave., 3rd Floor, Santurce
📞 787-501-2048
Located in San Juan's barrio of Santurce, Piloto 151's Santurce Parada 18 is designed especially for small businesses to cowork, collaborate and grow alongside other professionals from various industries. 
Convenience is perfect here. It's located right at the center of Ave. Ponce de Leon, making hopping into the freeway and connecting to other neighborhoods pretty easy. Parada 18 is also neighbors with the startup accelerator Parallel 18 and Santurce's famous Museum of Contemporary Art.
The neighborhood is also home to lively casual restaurants and bars for any occasion. A few standouts include La Placita del Mercado, Don Juan, El Vagón, Jelty, and La Puttanesca.
Schedule a visit to find out more.
Piloto's All-Inclusive Perks
Month-To-Month Flexibility
All Piloto151 memberships are month-to-month, with the flexibility to upgrade or downgrade your membership and without requiring long-term commitment. It's a win-win.
Mail Management and Handling
As a fully-compliant United States Postal Certified Mail Receiving Agency, Piloto151 is fully compliant with federal laws and regulations to receive and handle your mail. Featuring our sophisticated mail handling service, you can choose through our digital mailbox app how we handle each piece of mail you receive.
Exclusive premium business address use: Use our prime business addresses as your main business address for everything (business or personal correspondence, official government documents, permitting, bank account, business cards, etc.
Digital scanning of all mail to your virtual mailbox: Up to 40 pages per month. Additional pages at $0.10 per page.
Mail forwarding worldwide: We will forward your mail to the moon and back. No handling fees are included, but forwarding postage is charged separately. As a standard, we use USPS Flat Rate unless otherwise specified.
Messenger mail delivery: Includes 1 complimentary delivery in Condado, Miramar, Ocean Park, Old San Juan, and Santurce. Additional and out-of-coverage delivery fees will apply.
Unlimited Shred Requests: We'll shred your unwanted mail at no cost.
Drive-thru mail pickup services: Complimentary during Executive Order.
Virtual Mailbox
The Virtual membership includes a virtual mailbox by PilotoMail so you're sure to access and receive important snail mail and packages no matter where you are. It is included in your membership… for free!
How It Works:
You will be notified via native app alerts or emails of your new incoming mail, see a photo of every piece of correspondence, and choose how to you want each piece handled.
Easy-to-use and intuitive interface to view pictures of each mailpiece and decide how you want it handled.
Fully automated compliance process – no more paper shuffling!
Make and automate snail mail handling requests with a click of a button:

Mail forwarding worldwide (postage fees apply)
Open & Scan
Check Deposit ($75/deposit)
Shredding / Recycling
Schedule Onsite / Curbside Pickups with 30-minutes' notice
Schedule Doorstep Delivery (delivery charges apply)
Internal transfer to any Piloto 151 location

Designate authorized managers, recipients, and pickup staff to help you handle all those packages and important notifications.
High-Speed Internet & Emergency Backup
Connect through Wi-Fi to Aeronet's Gigabit1. Stay secure with no interruptions with network redundancy and Fortinet's internet security.
Copy Center with Business-Class Printer
As a member, you receive your own personal code to print in our Old San Juan Copy Center. You can print, scan to email, and make copies. You will be charged at the end of the month: $0.10/copy for B&W and $0.20/copy for Color.
Open and inspiring common areas
Our outdoor terraces and lounges are tailor-made spaces perfect for quick meetings with a guest, take a call, and enjoy a coffee break.
Conference Rooms
As a member, you receive complimentary conference room hours. Add more as you need with member discount. Our conference rooms have capacity for up to 10-12 guests and is equipped with AV equipment. Book the conference room through your digital account in the Members Area or contact the front desk.
Complimentary Goodies
Stocked kitchen with complimentary freshly-brewed coffee, tea, refreshments and snacks, and refrigerators and microwaves to prep your lunch.
Business Hours & Access Control
Piloto staff is onsite Monday to Friday from 9:00 AM – 5:00 PM for tours, reception services, and front-desk help. With a dedicated membership, you get your own 24/7 personal access to the Old San Juan location.
Private Phone Booths
Available in Milla de Oro and Santurce Parada 18, our phone booths are quiet spots to take a private call.
Deep Cleaning
During the evening, our cleaning crew does their stuff to keep all Piloto locations looking their best. This includes deep cleaning and disinfecting of all surfaces, inclusive of private offices and workstations. The refrigerator is cleaned out on Fridays in order to keep it fresh (except anything noted by a member).
Backup Power Generator and Water Cistern
All Piloto 151 locations are equipped with a water cistern and power generators in case of emergencies or power outages.
Our ergonomic chairs, high-speed Internet, and security are provided by our partners who offer our members unparalleled service.