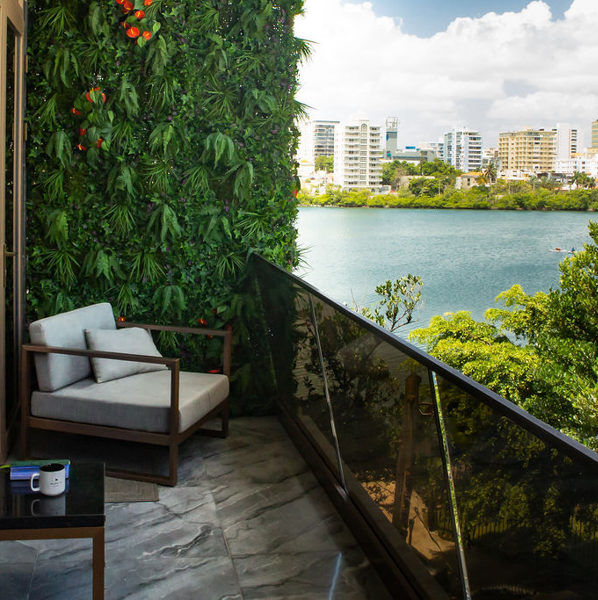 Guide to Puerto Rico's Neighborhoods
Puerto Rico is made up of six different regions on the main island with 78 municipalities, including the smaller islands of Vieques and Culebra. Each area has its own unique characteristics and neighborhoods. Let's break it down.
The pricing on real estate property for rent or sale will vary depending on the size of the unit and location. A well-known local resource to research pricing is Clasificados Online.
The metro includes ten towns surrounding Puerto Rico's capital of San Juan: San Juan, Guaynabo, Bayamón, Dorado, Caguas, Carolina, Cataño, Toa Alta, Toa Baja, and Trujillo Alto. This is considered the urban downtown of Puerto Rico where history and culture intersect with energetic city life. It is also home to SJU airport.
POI (points of interest)
San Felipe del Morro
Casa Bacardí
Plaza Las Américas
San Juan Marriott Resort & Stellaris Casino
Sheraton Puerto Rico Hotel & Casino
⭐ Piloto's top pick neighborhoods:
Old San Juan Old San Juan is rich in Spanish arquitecture. On any given day you can find visitors and locals strolling its cobblestone streets, flying kites in El Morro, cruises disembarking on the port, a festival or mercado… It's known for its historic buildings, government agencies, La Fortaleza (the governor's home), and it's also home to Piloto151's coworking space. Home buyers with different budgets have several options available to rent, buy, or airbnb.
Condado (apartment living) Condado is San Juan's most luxurious district, sitting oceanfront to hotels, a busy nightlife, beachside restaurants, and world-renowned, upscale brand boutiques. You can find everything within walking distance and much to do. Go paddle boarding in the Condado's lagoon, play beach tennis in Ocean Park, visit the monthly mercado agrícola, walk your kids to bilingual private schools (Robinson's, Saint John'), shop for groceries in Freshmart, bar hop in the swanky hotels.
Miramar Sitting across from Condado, Miramar is an affluent neighborhood of San Juan. It is a good mix of restaurants and residential community. It is relatively quiet, close to everything, and distinguished by its many Spanish-style homes. Order pastries from Lucia Patisserie

, eat and shop for groceries at La Hacienda Meat Center, get tickets to an event at the Puerto Rico Convention Center, or visit

Distrito T-mobile

, an event's venue with restaurants, music, and entertainment.

Santurce The more eclectic and arty neighborhood of San Juan is Santurce. It has many hotspots for nightlife, culture, and entertainment with several renowned fine arts institutions including the Puerto Rican Museum of Art and the Museum of Contemporary Art (MAC). Another hotspot is La Placita de Santurce, an outdoor mercado or plaza that transforms at night as a hotspot for drinks, eating, . Further, Santurce is known for its distinguished private schools, which are scattered all over the neighborhood. The 20 private schools located in Santurce offer a variety of excellent educational opportunities.
Hato Rey Hato Rey is home to Puerto Rico's financial district. Tucked away in Hato Rey are many residential apartment buildings, the Coliseo de Puerto Rico where most concerts are hosted, and train stations.
Guaynabo Guaynabo is another well-known residential suburb with private communities and houses with yards.
Caguas A little farther away from Guaynabo, Caguas is another suburb with lower pricing housing and spacious residential communities. Traffic is not ideal though.
There are nine towns in the north of Puerto Rico: Arecibo, Barceloneta, Camuy, Dorado, Hatillo, Manatí, Toa Alta, Vega Alta, and Vega Baja. Here you can explore splendid caves, beautiful beaches, and exceptional resorts.
POI
Mar Chiquita
Puerto Rico Premium Outlets
Río Camuy Cave Park
⭐ Piloto's top pick town: Dorado
Dorado, a quiet town for people looking into bigger housing and beach life. Although traffic during rush hour is not ideal, Dorado Beach Resort is high in demand and has one of the highest purchase prices on the real estate market.
The south of Puerto Rico is comprised of 11 towns: Ponce, Coamo, Salinas, Arroyo, Guayama, Guayanilla, Juana Díaz, Patillas, Peñuelas, Santa Isabel, and Villalba. If you are looking to immerse yourself in colorful architecture, historic art, and stunning natural beauty, this is the ideal area for you.
POI
Museo de Arte de Ponce
Castillo Serrallés
Parque de Bombas
Cruceta del Vigía
Caja de Muertos
Hot Springs of Coamo
⭐ Piloto's top pick town: Ponce
Taking it to the east! Puerto Rico's eastern region consists of 15 towns where you get to enjoy of secluded beaches, a legendary rainforest, museums, gardens, and island excursions. The towns that make up this region include: Loíza, Gurabo, Juncos, Las Piedras, San Lorenzo, Caguas, Canóvanas, Rio Grande, Luquillo, Fajardo, Ceiba, Naguabo, Maunabo, Humacao, and Yabucoa.
POI
El Yunque
Balneario La Monserrate
Carabali Rainforest Park
Jardín Botánico y Cultural de Caguas
Criollo Heart Trail
⭐ Piloto's top pick neighborhoods: Rio Grande, especially St. Regis Bahia Beach Resort and Rio Mar near el Yunque
Let's talk about the west aka the surfing capital of Puerto Rico. This region is the opposite of the metropolitan area. Some consider the western side to be a very relaxing area. The towns of Aguada, Aguadilla, Añasco, Cabo Rojo, Gunica, Hormigueros, Isabela, Lajas, Las Marías, Maricao, Mayagüez, Moca, Quebradillas, Rincón, Sabana Grande, San Germán, San Sebastián, Lares, and Yauco offer the best sunsets and surfer vibes.
POI
Los Morrillos Lighthouse
Salt flats
Playuela
Cabo Rojo National Wildlife Refuge
La Parguera
⭐ Piloto's top pick towns: Rincón and Mayagüez
Área central (The center of the island)
Let's move in to the Cordillera Central, the interior mountain region of Puerto Rico. History and culture in this region are rooted in agriculture running from east to west through 15 municipalities. Most of the island's coffee is produced here. There is diverse vegetation and several haciendas that you can visit in Adjuntas, Aguas Buenas, Aibonito, Barranquitas, Cayey, Ciales, Cidra, Comerío, Corozal, Florida, Jayuya, Morovis, Naranjito, Orocovis, and Utuado. to get fully immersed in the coffee experience.
POI
Toro Verde Nature Adventure Park
Tanamá River
Hacienda Tres Ángeles
⭐ Piloto's top pick town: Utuado
Boat rides, anyone? Meet us at Vieques & Culebra! These enchanting islands are a short boat ride away from Puerto Rico. You will find some of the world-renowned beaches and the world's brightest bioluminescent bay here. It's Puerto Rico's best-kept secret!
POI
Mosquito Bay
Bioluminescent Bay
Flamenco Beach
Vieques National Wildlife Refuge
Cayo Luis Peña Natural Reserve
⭐ Piloto's top pick island: Culebra