Take a workation
 in Old San Juan
However you feel about your job, doing it where you vacation will make it better. Explore a coworking space alternative in the beautiful Old San Juan or join us in our locations in Santurce Suites, Santurce Parada 18, and Milla de Oro. With your Piloto membership, from virtual offices to suites, you can enjoy all of the perks we have to offer including discounts at mouthwatering restaurants, 5-star hotels and top-notch fitness centers. Treat yourself, and support local business while you do.
Enjoy all the
historic city

has to offer
Experience all the must-see sites and spots in Old San Juan, Puerto Rico's Spanish colonial neighborhood. From beautiful views, 16th-century architecture, sculptures, parks, art and museums, to amazing restaurants, coffee shops, shopping, people-watching, music, dance, bars and nightclubs, we're sure you won't get tired of discovering its endless charm.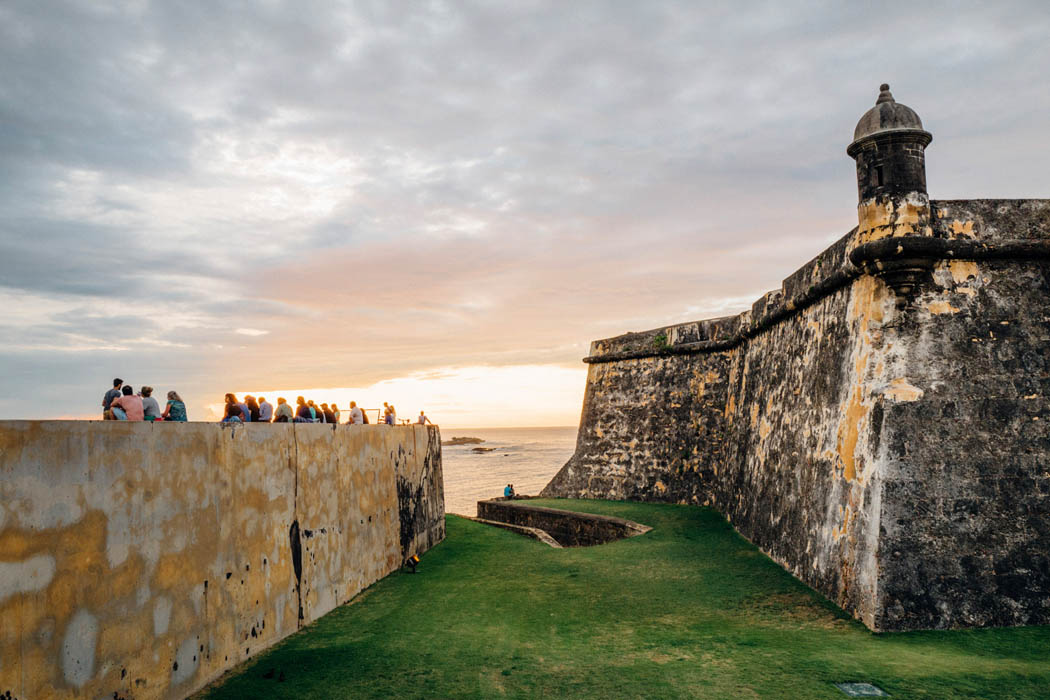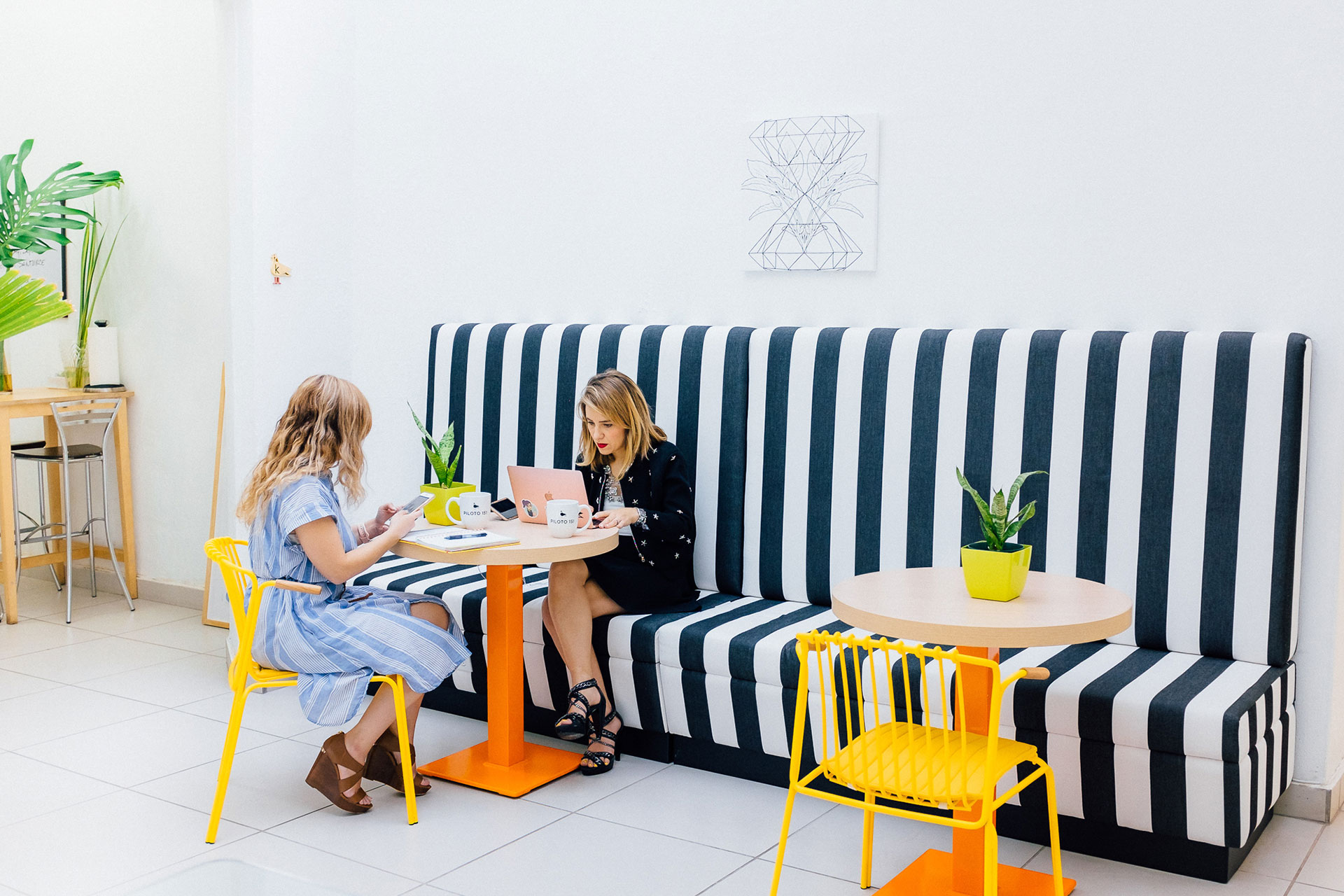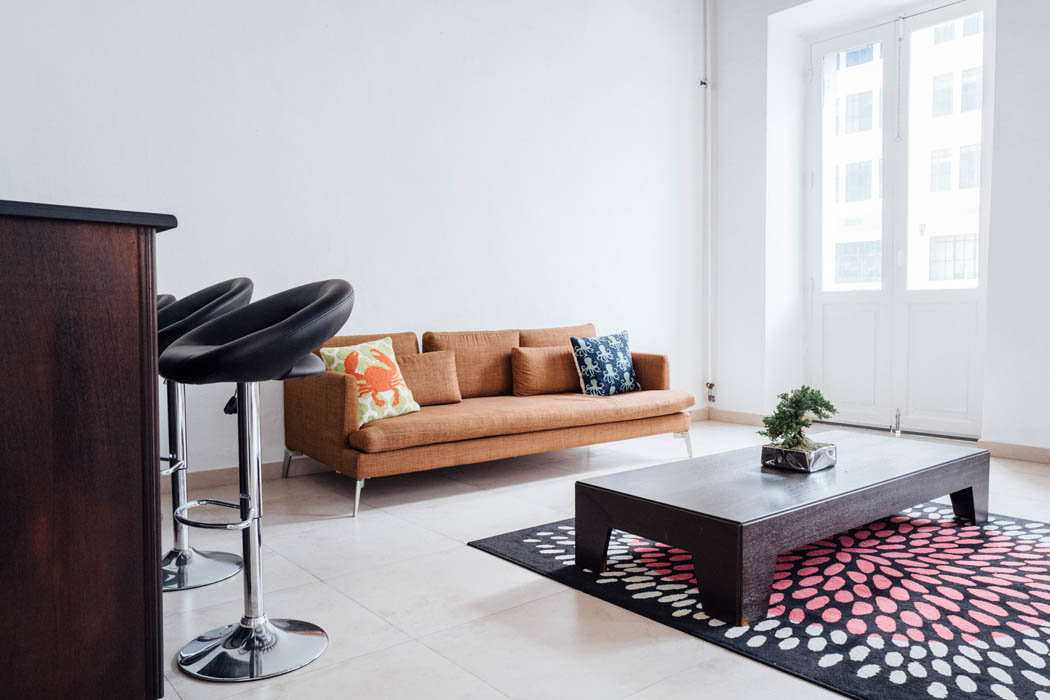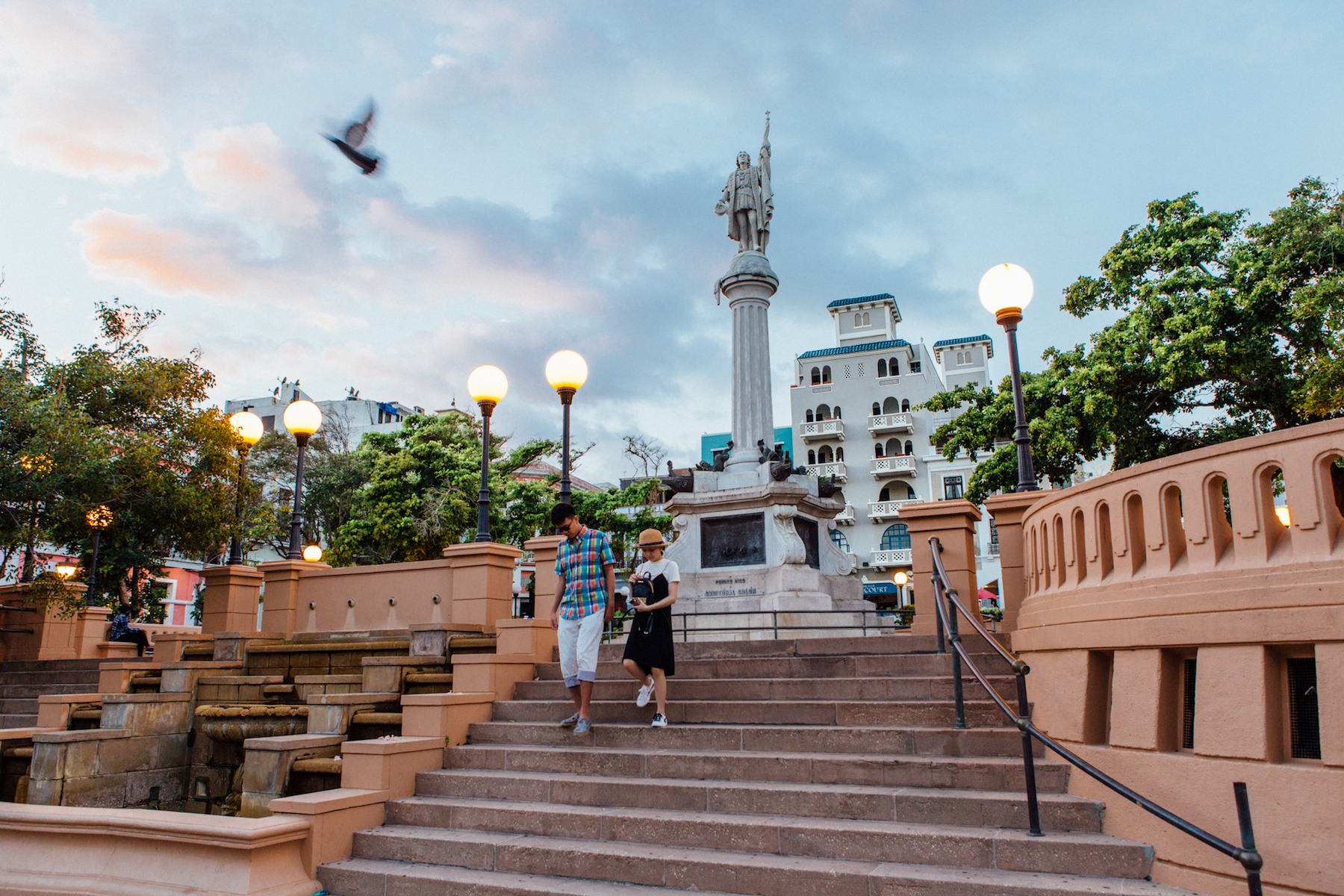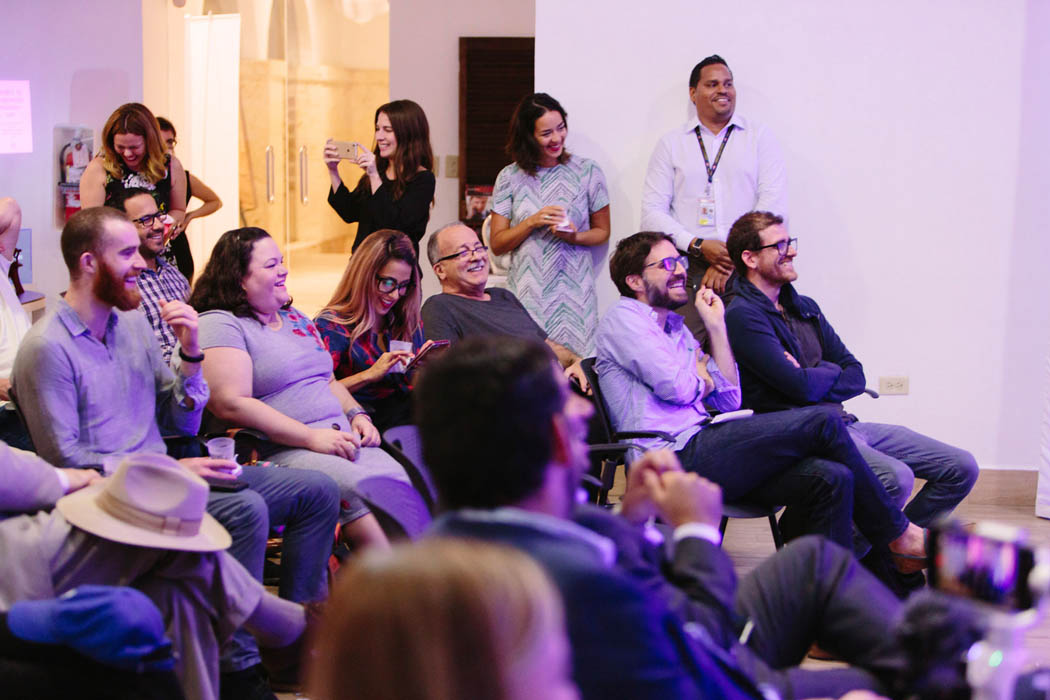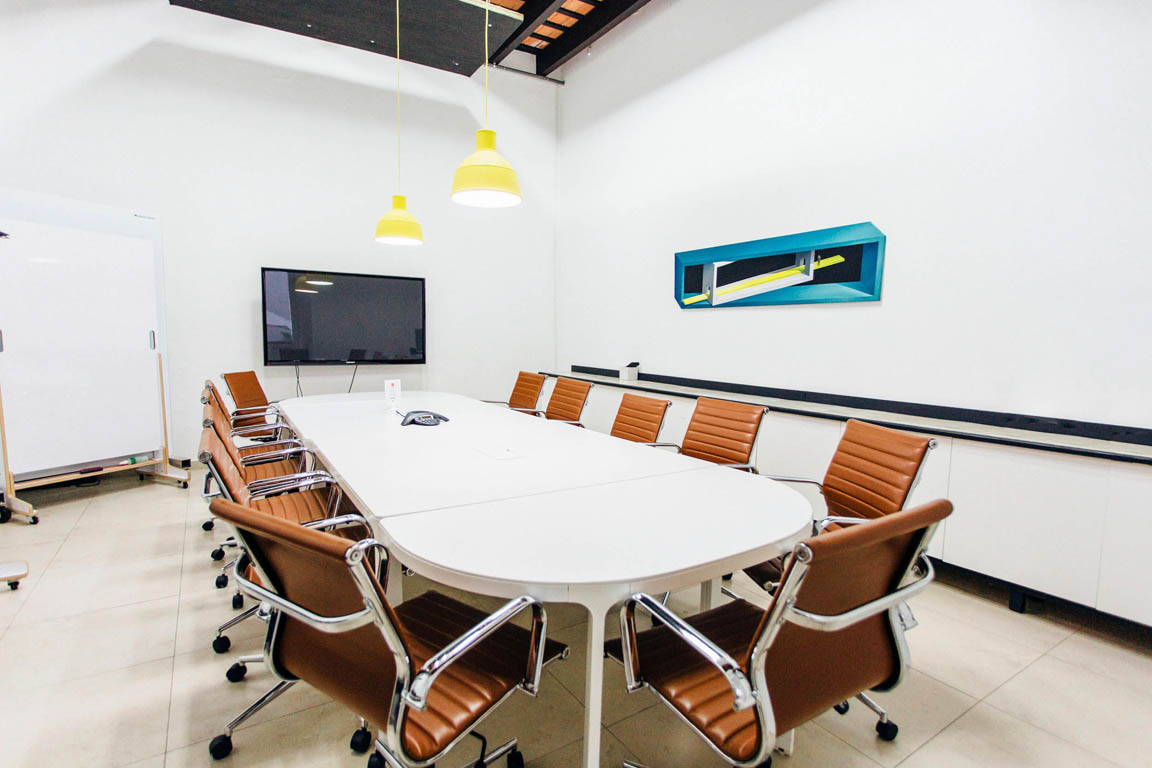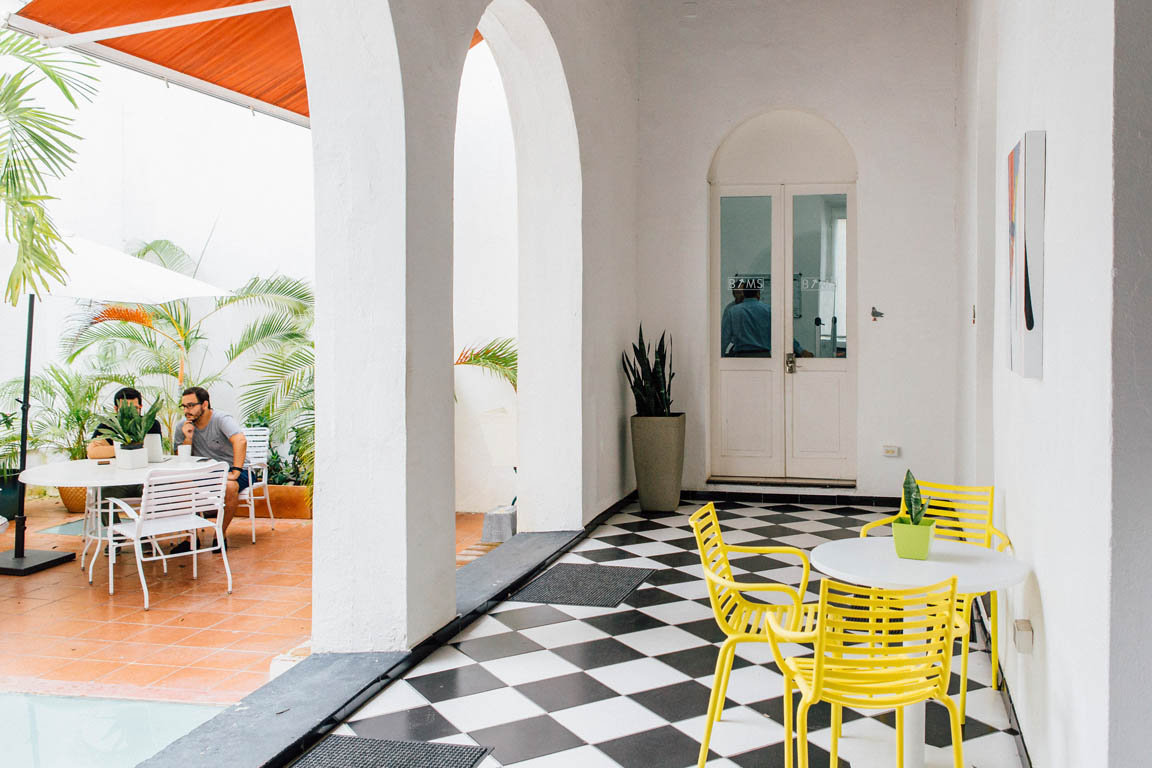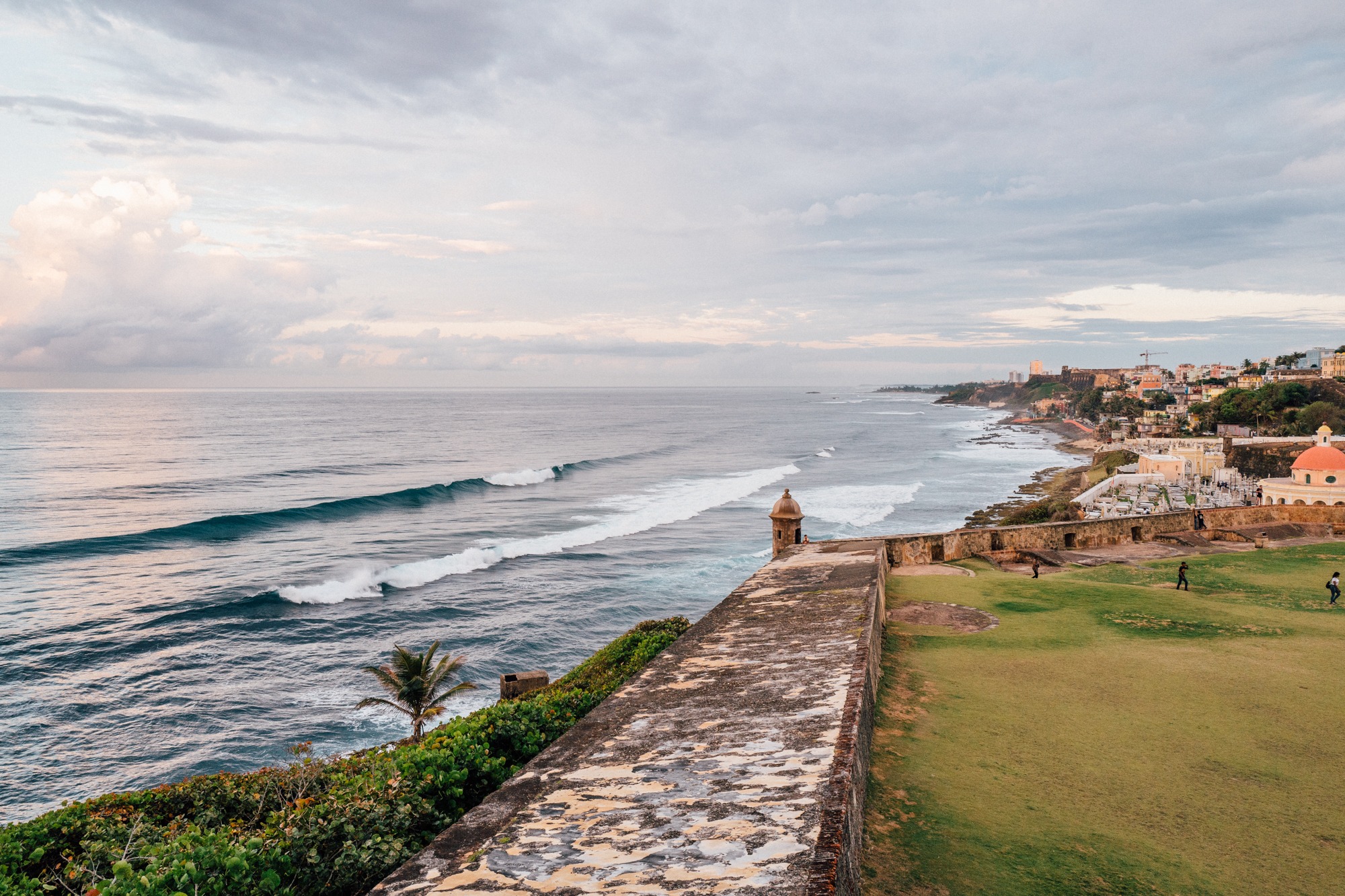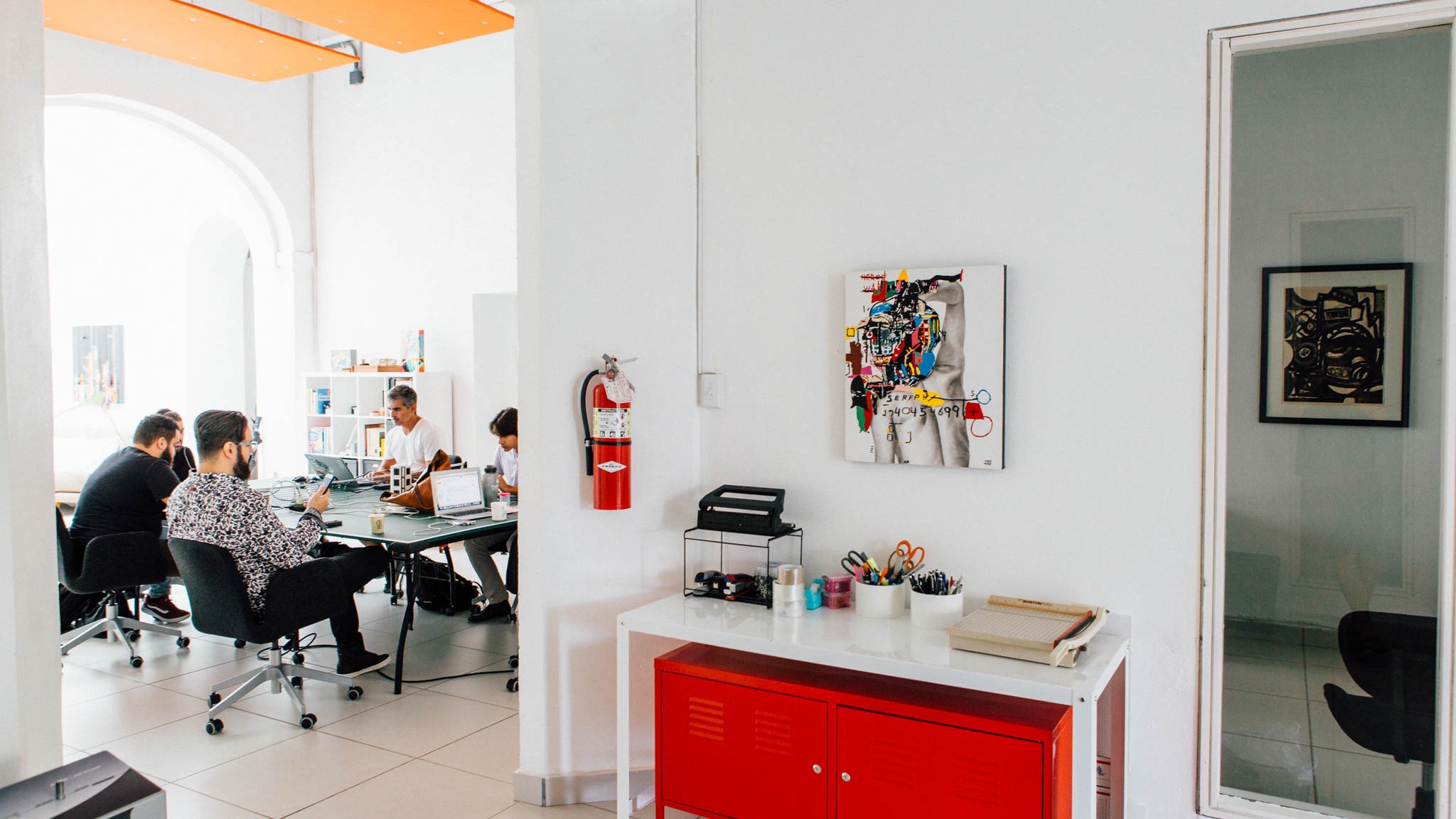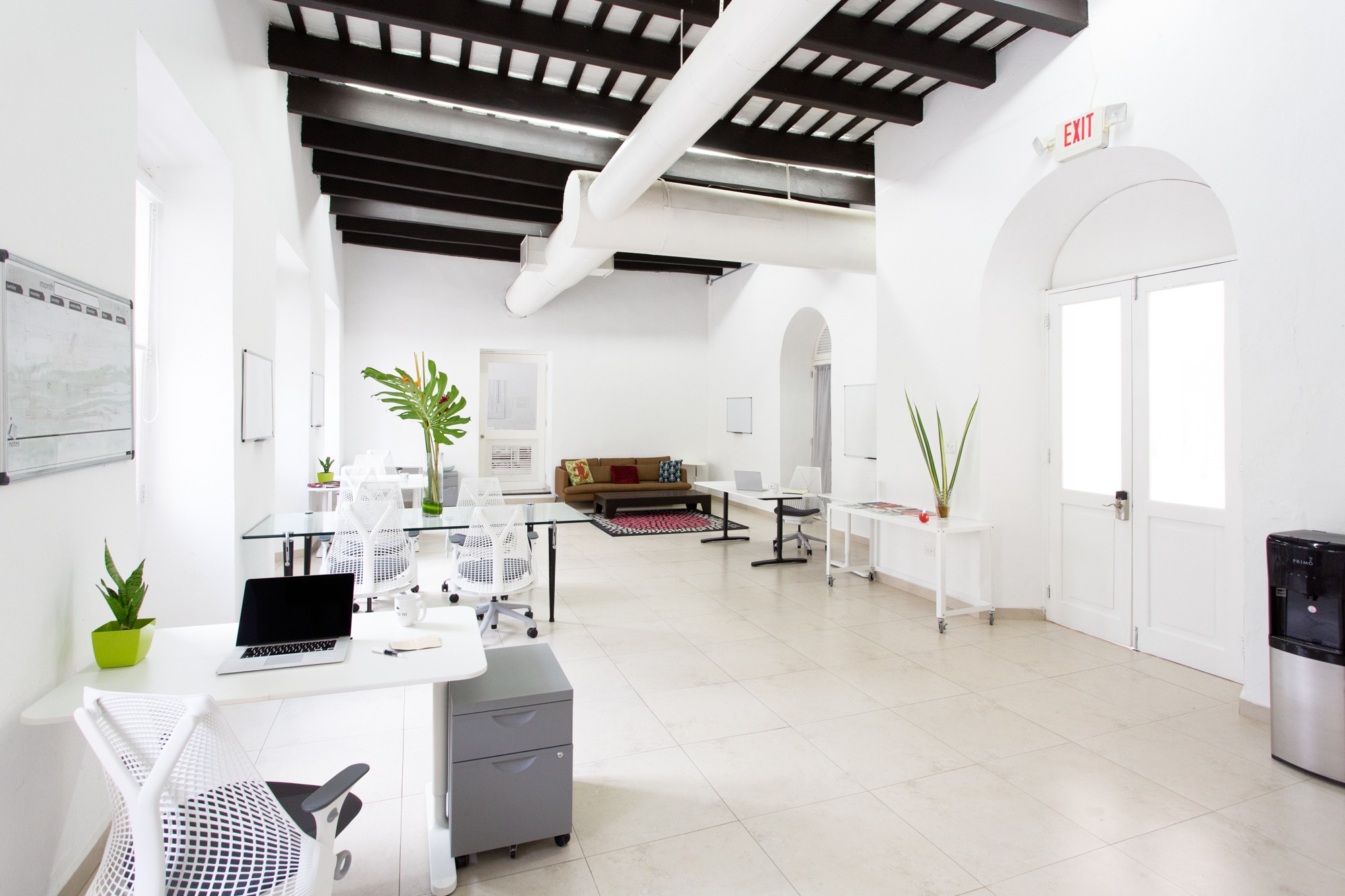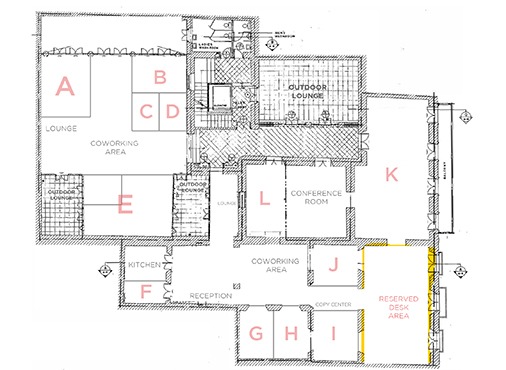 Work. Collaborate. Grow.
Steeped in history and European charm, Old San Juan is home to the first coworking space in Puerto Rico, established in 2013. Admire the city's beautiful colonial architecture, explore the colorful neighborhood, stroll through its cobblestone streets, and get inspired to do your best work in a community of doers. Whether you need a desk for the day, rent a desk for the month, or work from your own private office, we've got a space for you.
Contact us for office availability and pricing. 
Day Passes for Members in Old San Juan

Need more than 3 day passes? Add-on more days to cowork! If you're a Virtual Global member, you can use them at any Piloto 151 location. Get unlimited use of our inviting open space layout, indoor/outdoor lounges & communal areas, Gigabit1 by Aeronet & Wi-Fi, coffee, tea, and snacks – all the essentials to get things done. Access is available during our business hours, Monday to Friday.
Piloto's All-Inclusive Perks
Explore the perks inclusive to every Piloto 151's coworking memberships in Old San Juan. 
Month-To-Month Flexibility
All Piloto 151 memberships are month-to-month, with the flexibility to upgrade or downgrade your membership and without requiring long-term commitment. It's a win-win.
Mail Management and Handling
As a fully-compliant United States Postal Certified Mail Receiving Agency, Piloto 151 is fully compliant with federal laws and regulations to receive and handle your mail. Featuring our sophisticated mail handling service, you can choose through our digital mailbox app how we handle each piece of mail you receive.
Exclusive premium business address use: Use our prime business addresses as your main business address for everything (business or personal correspondence, official government documents, permitting, bank account, business cards, etc.
Digital scanning of all mail to your virtual mailbox: Up to 40 pages per month. Additional pages at $0.10 per page.
Mail forwarding worldwide: We will forward your mail to the moon and back. No handling fees are included, but forwarding postage is charged separately. As a standard, we use USPS Flat Rate unless otherwise specified.
Messenger mail delivery: Includes 1 complimentary delivery in Condado, Miramar, Ocean Park, Old San Juan, and Santurce. Additional and out-of-coverage delivery fees will apply.
Unlimited Shred Requests: We'll shred your unwanted mail at no cost.
Drive-thru mail pickup services: Complimentary during Executive Order.
Digital Mailbox
Our exclusive digital mailbox is included in your membership…for free! Handle all your postal mail online, from anywhere in the world.
How It Works:
You will be notified via native app alerts, text messaging, or emails of your new incoming mail, see a photo of every piece of correspondence and choose how to you want each piece handled. Choose between having your mail scanned, shredded, forwarded to your address of choice, or simply pickup at your home base mail-friendly coworking location.
High-Speed Internet & Emergency Backup
Connect through Wi-Fi to Aeronet's Gigabit1. Stay secure with no interruptions with network redundancy and Fortinet's internet security.
Copy Center with Business-Class Printer
As a member, you receive your own personal code to print in our Old San Juan Copy Center. You can print, scan to email, and make copies. You will be charged at the end of the month: $0.10/copy for B&W and $0.20/copy for Color.
Open and inspiring common areas
Our outdoor terraces and lounges are tailor-made spaces perfect for quick meetings with a guest, take a call, and enjoy a coffee break.
Conference Rooms
As a member, you receive complimentary conference room hours. Add more as you need with member discount for $18/hour.
Our conference room has capacity for up to 10-12 guests and is equipped with AV equipment. Book the conference room through your digital account in the Members Area or contact the front desk.
Complimentary Goodies
Stocked kitchen with complimentary freshly-brewed coffee, tea, refreshments and snacks, and refrigerators and microwaves to prep your lunch.
Business Hours & Access Control
Piloto staff is onsite Monday to Friday from 9:00 AM – 4:00 PM for tours, reception services, and front-desk help. With a dedicated membership, you get your own 24/7 personal access to the Old San Juan location.
Private Phone Booths
Available in Milla de Oro and Santurce Parada 18, our phone booths are quiet spots to take a private call.
Deep Cleaning
During the evening, our cleaning crew does their stuff to keep all Piloto locations looking their best. This includes deep cleaning and disinfecting of all surfaces, inclusive of private offices and workstations. The refrigerator is cleaned out on Fridays in order to keep it fresh (except anything noted by a member).
Backup Power Generator and Water Cistern
All Piloto 151 locations are equipped with a water cistern and power generators in case of emergencies or power outages.
Discounts that make you smile
With your member-only Piloto Benefits card, enjoy discounts and special offers from cloud services, restaurants, hotels, parking lots, insurance providers, and more.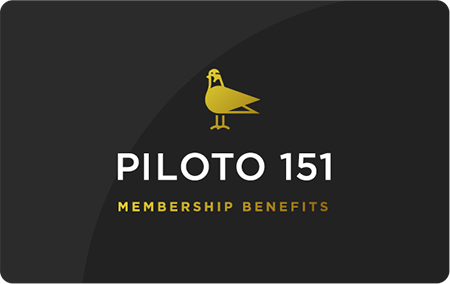 Common Questions
If you have any follow up questions, take a look at our FAQs.
What is the main difference between Café, Estación, Estudio and Suite Memberships?
A Café Membership gives you access to a shared workspace in a common area during business hours, Monday to Friday from 9AM to 6PM. No need to reserve a space; just check in and use any available workspace. Because it's not reserved, you choose a spot everyday. It includes 1 complimentary conference room hour.
An Estación Membership includes a reserved desk, in an open area shared with other members, a lockable file cabinet, and ergonomic chairs by Herman Miller from MOS Collection. It's dedicated, so you can leave your things like desktop computer without having to take everything at the end of the day. You also have 24/7 access to your desk and complimentary 2 complimentary conference room hours every month. Reach out for availability.
An Estudio Membership includes a fully-furnished private office for a team of 1-8 people. It's furnished with desks, lockable file cabinet, and ergonomic chairs by Herman Miller from MOS Collection. You also get 24/7 access to your space and 4 complimentary conference room hours every month. Pricing depends upon office layout, capacity, and location. Reach out for availability & pricing. 
A Suites Membership includes a fully-furnished, spacious private Suite for teams of 2-12 people. It's furnished with desks, lockable file cabinet, and ergonomic chairs by Herman Miller from MOS Collection. You also get 24/7 access to your space and 4 complimentary conference room hours every month. It also includes option of standing desks, a parking spot, and a Global Pass. Pricing depends upon office layout, capacity, and location. Reach out for availability & pricing.
How does your pricing work?
Our flexible month-to-month commitment provides you with the stability of an office along with the flexibility you need to grow your business.
Estudios (Private Office) membership pricing is based on a minimum 3-month commitment. After that time, the membership is month-to-month and you can cancel as our cancellation policy. Pricing changes for no monthly commitment.
Piloto 151 also offers longer-term commitments; call us at 787-501-2048 or email us at info@piloto151.com for more information.
What are Day Passes?
Our walk-in day passes are a relaxed option, with all the essentials to get things done. A day pass provides access to coworking areas to work side-by-side with other Piloto 151 members in our open space layout and indoor/outdoor lounges & communal areas. It includes high-speed Fiber & Wi-fi, and on-demand conference room usage at 20% discount.
All Day Passes are valid for 1 person per day from 9am-6pm Monday to Friday.
VISITOR PRICING – OLD SAN JUAN LOCATION
1 day pass: $35.00
5 day passes: $140.00
10 day passes: $245.00
VISITOR PRICING – GLOBAL LOCATIONS (Santurce Suites, Santurce Parada 18 & Milla de Oro)
1 day pass: $50.00
MEMBER PRICING – OLD SAN JUAN AND GLOBAL PASS MEMBERS
1 day pass: $20.00
5 day passes: $80.00
10 day passes: $140.00​​
Are the memberships a flat payment?
Yes, memberships have a fixed price. But, if you use any additional services, typical charges range from mail forwarding, copy center printing, additional conference hours, and parking. 
What type of furniture is included?
Estación (dedicated desks) and Estudios/Suites (private offices) include desks, ergonomic seating by Herman Miller from MOS Collection, and lockable filing cabinets.
Do you have Emergency utility backups?
Yes, we do! We offer with power generator and water cistern backup in all of our locations. 
For tours, can I walk in or do I need to book in advance?
We welcome walk-ins, but recommend booking a tour.  That way, you'll receive additional information beforehand, ensure our availability and helps our team focus on helping you choose the right membership. To book a tour, let us know!
Check out more in our Frequently Asked Questions.
How does the Global Pass work?
You can add-on a Global Pass to your membership to use your membership at any Piloto 151 location.
For an additional $25/month, upgrade a Virtual membership to Virtual Global and use your day passes and conference room hours at any Piloto 151 location.
Café and Estación members can upgrade to Global for an additional $50/month. Fitting to both memberships, it is exclusive to one member per visit. No need to add day passes, just simply check in for the day. Additional guests would need to get a day pass.
Estudio and Suite memberships already include a Global Pass.
Access to other spaces that are not your home space is limited to reception hours.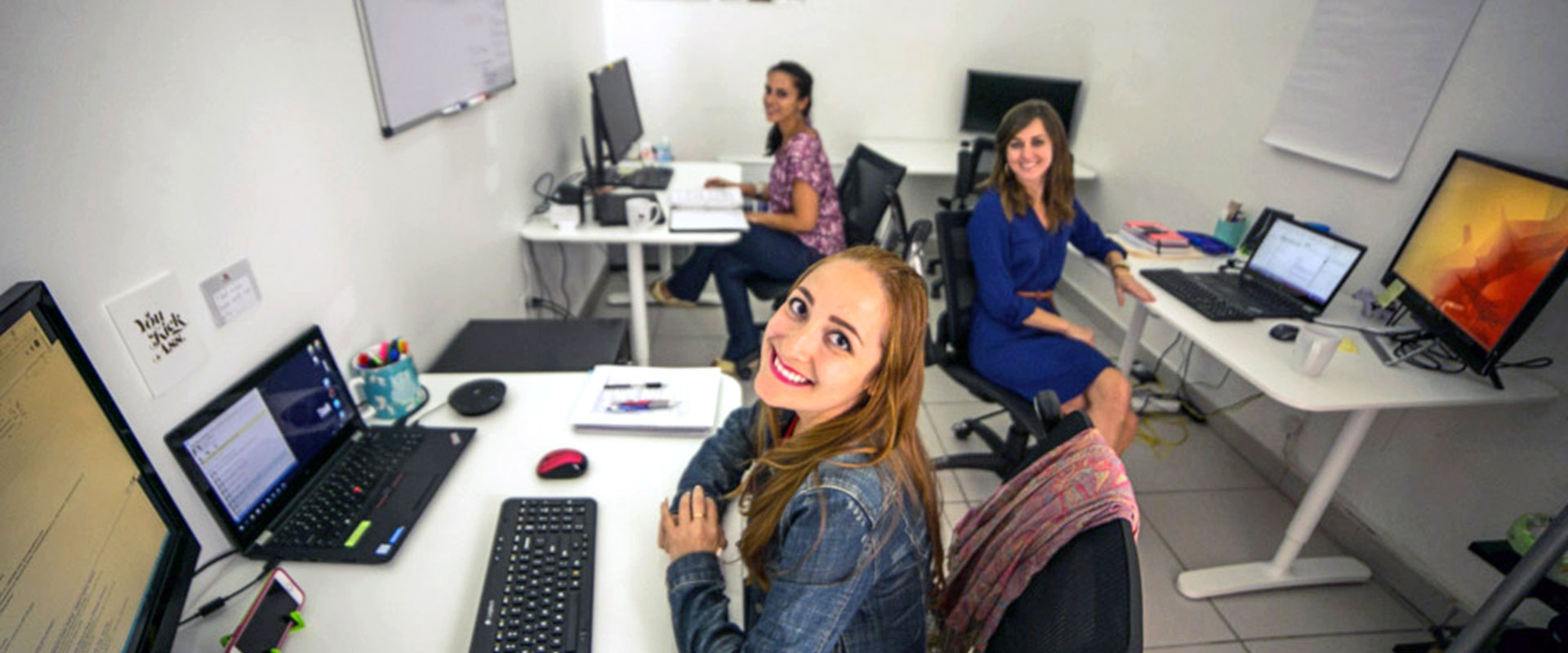 "I believe that a visually appealing work area promotes good work ethic and helps with the fluidity of your work day. Which is why I enjoy coming to Piloto 151 everyday! Aside from this, I love the people! The helpful and always friendly staff as well as the interesting members I have come to meet over time."
Karina Robledo, Simplement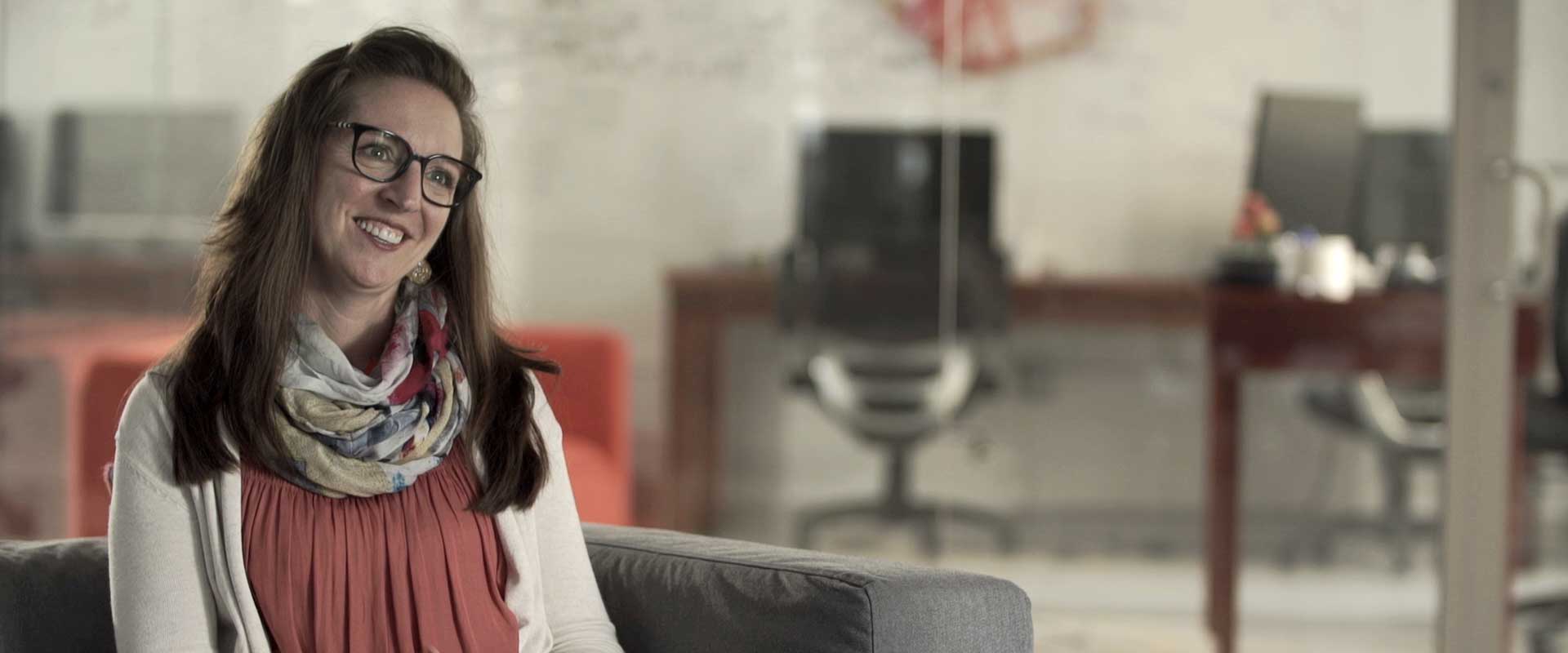 "It's inspiring! I also really like coming in and talking to other people. Working from home can be super isolating. When I come to Piloto 151 I feel like I have more colleagues. I ask a million questions and the staff at Piloto 151 has unlimited patience in answering them. I really appreciate the help and support they have given me! Thank you! "
Kristin Proud, Enablement Labs
Our ergonomic chairs, high-speed Internet, and security are provided by our partners who offer our members unparalleled service.