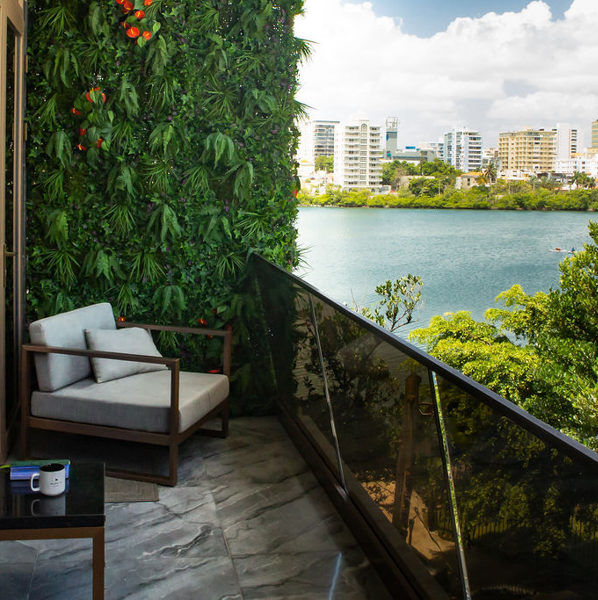 How to Relocate and Do Business in Puerto Rico in 8 Easy Steps
At Piloto 151, we are not just the home for the local entrepreneurial scene. Every week, we welcome new members and entrepreneurs to our growing community, many of who come from the continental US and abroad and decide to relocate and move to Puerto Rico for a variety of reasons – world-class tax incentives, yes, but also proximity to Latin American markets, our bilingual talent pool, beautiful beaches, culture, food and more.
If you're reading this blog and haven't moved to Puerto Rico yet, you've probably done your share of research on how doing business on the Island is really like. You might have even come across Puerto Rico's ranking on the World Bank's Ease of Doing Business index, which might have put you off. Yes, Puerto Rico is top 2 in the Latin American and Caribbean region but, at the 64th spot, it is a long way from the US and possibly other countries where you've done business in the past.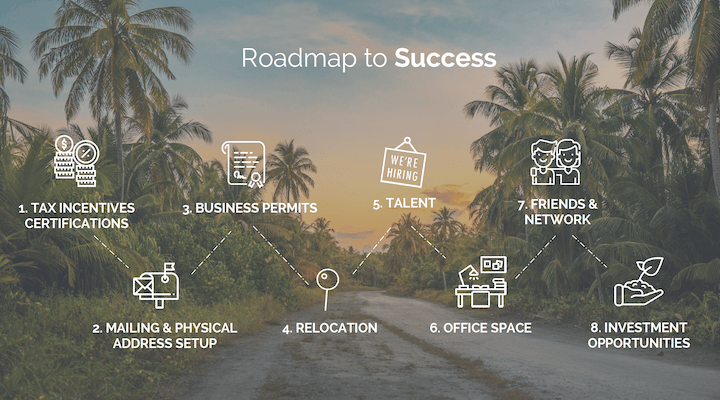 Step 1: Get certified under Puerto Rico tax incentives.
This is the one step you've probably spent the most time on and you've probably researched and even spoken to people that have already gotten certified under either Acts 20/22, Act 73, Act 273 or any of the many other world-class tax incentives that Puerto Rico has to offer. If there's one piece of advice that we can offer is to be sure to get local legal and tax experts to represent and advise you throughout the process. Tax structuring that is tailored to your business needs can be complicated, so it's safer to get your paperwork and incorporation done by a local professional and make sure you get things right, especially because you're already saving big time with the tax incentives per se. There are plenty of great tax advisers and lawyers on the Island. At Piloto we also offer these services through our Co-founder Juan Carlos Stolberg and his law firm Stolberg Law. 
Step 2: Get a physical and mailing address.
This you can do even before moving to Puerto Rico with one of our virtual offices and you can use our address for incorporation and government documents, registered agent purposes, opening up a local bank account and receiving business and personal snail mail. In fact, our virtual mailbox allows you to see a picture of each piece of mail you receive and we'll do all the mail handling for you, from forwarding it to the address of your choice, to opening and scanning. 
Step 3: Expedite your business permits.
You may have heard that getting business permits in Puerto Rico isn't exactly a walk in the park. And it's unfortunately true. Getting a municipal license in San Juan can take 6 months or more. But the good news is that with any Piloto membership, including a virtual one, you can use our permits to get your own and have them in as little as 2 weeks. You can also check out our blog post Permitting 101 where we walk you through the most essential permits and the process of getting your business up and running. 
Step 4: Find a place to live, relocate and move to Puerto Rico.
This is probably one of the hardest ones on our roadmap to success. It's never easy to relocate and move to a new place, especially if you have a family and have to worry about finding schools and the right neighborhood. You may have heard of some of the most popular neighborhoods amongst people that come down to Puerto Rico including Dorado and Palmas del Mar and you may have even visited a few including Old San Juan and Condado, but regardless of the neighborhood you choose to land in, our advice is that you take your time. Rent before buying, try signing short term rentals and actually experiencing life in different neighborhoods and get locals to walk you through some of the more difficult processes. There's at least a handful of great concierge and relocation services, and Piloto also offers many of these services including logistics management to transport your personal belongings. 
Step 5: Hire great talent.
The most recent amendments to Acts 20/22 reinstated certain employee requirements for firms with revenues over $3MM. But, even if your firm is not required to hire local talent, it makes sense to do so. It's not just more cost-effective, but you will also be positively impressed with the quality of the human capital pool here, with the added benefit that Puerto Rico has a bilingual workforce. 
Look into the non-profit ConPRmetidos and their program El Comeback, a platform that connects professionals with job opportunities in Puerto Rico. 
Step 6: Get office space.
This is our bread and butter at Piloto. We are the only multi-location coworking space on the Island with spaces in Old San Juan, Santurce and Milla de Oro (Puerto Rico's financial district). We have offices ranging in size from 2 people to 15 as well as a host of other flexible, month-to-month memberships. You can certainly lease longer-term office space as well (standard leases are 5 years), but with Piloto you not only get a full turn-key solution, you also save over 30% when compared to standard leasing options with the added benefit of canceling at any time. If you have a larger team and are ready to commit to longer-term leases, we can also help you with that through our Piloto White Label services where we design and build out plug and play offices for our clients. 
Step 7: Make friends and network.
Make friends and plug into our ecosystem. Our entrepreneurship ecosystem has come a long way in the last 5 years alone. You can find multiple entrepreneurial events to go to every day of the week. Piloto Community Events are listed on our website and Colmena66, one of our partners and fellow ecosystem stakeholders issues a weekly calendar listing all the entrepreneurial events. There are also local chapters of major entrepreneur organizations including YPO and EO, and world-class accelerators and programs that support entrepreneurs in every stage from micro-enterprises all the way through high growth ventures. Our third sector is also stronger than ever and there are plenty of volunteer opportunities where you can also connect with like-minded individuals who may become business partners or life-long friends.   
Step 8: Explore investment opportunities.
Finally, our ecosystem is also ready for investment if you are an accredited investor or would like to look at investment opportunities beyond real estate. In the last couple of years with the support from all the wonderful organizations that serve entrepreneurs in our ecosystem, we've seen the first Puerto Rican startup make it to Y Combinator, and the first three startups to raise over 1 million dollars in venture funding. There are plenty of funds in town; we welcomed Steve Case's Rise of the Rest Tour and seed fund and there are also plenty of angel groups in town that you can potentially join including the Puerto Rico Capital Network and the Aurora Angel Network. 
So with that, you are ready to take the next step and relocate to Puerto Rico! We're ready to welcome you to our small piece of paradise and to our entrepreneurial community. What are you waiting for?